Cadillac's Forthcoming Hybrid Hypercar Set To Compete At The Le Mans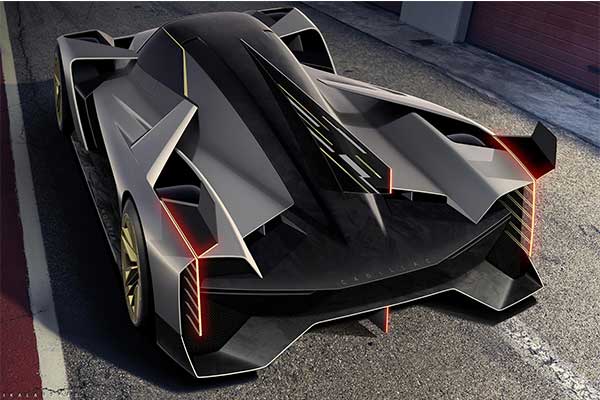 Cadillac has officially announced it will race in the IMSA and WEC starting 2023. The American brand will race a fourth-generation Cadillac V-Series prototype, and the company's goal is to bring an LMDh category model to the race for overall victory at the 24 Hours of Le Mans race.
Competing against the likes of Porsche, the car will have its work cut out for it. Cadillac has experienced recent success in the IMSA competition with its DPi-V.R that has earned 19 wins and 16 poles in its 41 races as well as two championship titles.
For the LMDh program, Cadillac will work with two of its existing DPi partner teams: Chip Ganassi Racing and Action Express Racing. Chip Ganassi Racing was responsible for the Ford GT's storybook GTE Pro-class win at Le Mans in 2016, on the 50th anniversary of Ford's victory over Ferrari with the GT40.
Based on this single teaser, we can see a car with the brand's signature "Art & Science" design language, meaning plenty of angles, sharp bodywork, and large LED taillights. One thing we noticed is that it lacks a rear spoiler, at least for now. This could very well change by racing day.
Cadillac says the LMDh-V.R will race for the first time at the Rolex 24 Hours of Daytona in January 2023 and can then be expected to enter the 24 Hours of Le Mans the same year. It will join the likes of Toyota and Peugeot to compete.