Mitsubishi Returns To Rallying With The 2022 Outlander SUV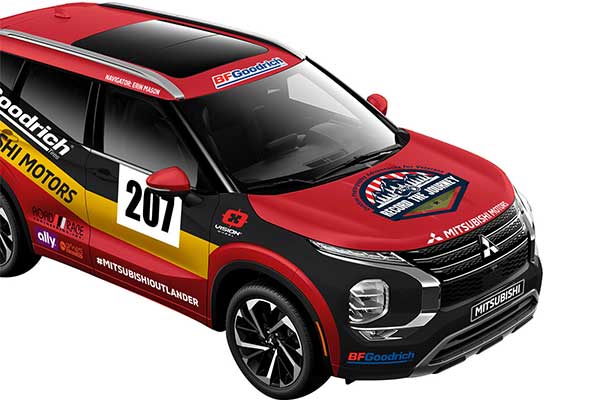 Mitsubishi announced that it will be entering a 2022 Outlander in the 2021 running of the Rebelle Rally. The SUV will feature a special livery that celebrates the 20th anniversary of Jutta Kleinschmidt's 2001 victory at the Dakar Rally.
Mitsubishi hasn't given many more details about the Outlander, but based on its past entries, it should be mostly stock. It will also likely compete in the X-Cross class for crossovers. This year's Rebelle Rally will run from October 7 to October 16. The route is estimated at around 2,000 miles across California and Nevada.
The automaker is also celebrating 40 years in the United States by teaming up with the military veterans' charity Record the Journey for the third-straight year to contest the Rebelle. "Returning to the Rebelle with an Outlander inspired by that Dakar-winning Pajero is a fitting tribute to our history, a powerful statement about our ongoing commitment to women's achievement, and the exciting future ahead for our brand," said Mitsubishi North America's CEO, Mark Chaffin.
Mitsubishi has been competing in the Rebelle Rally since 2019 and last year finished third place in an Outlander PHEV, which was the first plug-in hybrid vehicle to take part in the event.