Japan's Super GT Race Series Set To Use The Nissan Z As Its Safety Car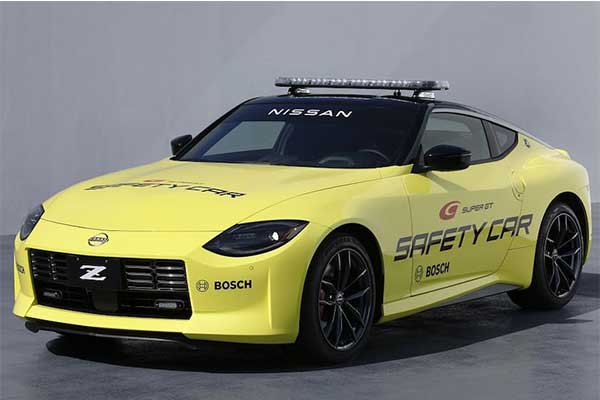 The new Nissan Z will serve as a safety car for the Super GT race series. The automaker will hand over the car later this month, and it sports several upgrades along with all the proper branding.
The Nissan Z safety car will take to the Suzuka Circuit on May 28-29, and will be featured at a special presentation ceremony. It will ensure that the course is clean of any obstacles before the race starts, and will be deployed in case of an accident or course obstruction. This is a proud moment for Nissan, as its new Nissan Z GT500 car will also be competing at the famed Suzuka Circuit.
Based on a production-spec model, the Nissan Z safety car features a number of updates to comply with its new role. It gets two extra pairs of LED lights on the front grille and on the rear bumper, in addition to the traditional roof-mounted light bar. The body is painted in yellow, with contrasting black accents (roof, wheels, bumper inserts, and more). The car could also feature new communications equipment needed to stay in contact with all the track officials, but nothing stands out.
Powering the Nissan Z safety car is the same 3.0-litre V6, with twin-turbocharging, which develops 400 hp and 350 lb-ft (475 Nm) of torque. The transmission is unknown but it's likely the 6-speed manual. Power is sent exclusively to the rear wheels.