Car Facts 1: 10 Facts You Never Knew About Cars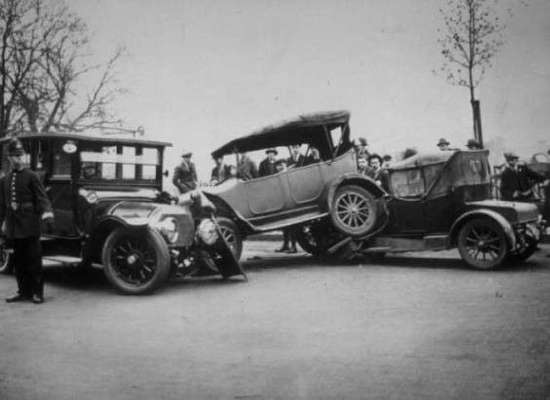 This post will give birth to our "Car Fact" series on this blog. From time to time, there will come several compilations of facts you never knew about cars. These car facts we bring to you won't make you a millionaire but it's  gonna make you powerful. Knowledge is power;hope you still remember. Who knows… they might help you win in arguments or game of trivia.Below are 10 car facts you never knew. They come in no particular order.
1. There are over 1 billion  cars currently in use on earth today.

Just the cars you will see in Lagos state of Nigeria will clear your eyes on this?.
2. About 165,000 cars are produced everyday.
By "car" we are referring to passenger cars which are defined as motor vehicles with at least four wheels, used for the transport of passengers and comprising no more than eight seats in addition to the driver's seat.
3. The average car has 30,000 parts.
4. Volkswagen owns Bentley, Bugatti, Lamborghini, Audi, Ducati and Porsche. Just imagine.
Much respect should be accorded to the Volkswagen AG.
5. The first car accident occurred in 1891, in Ohio.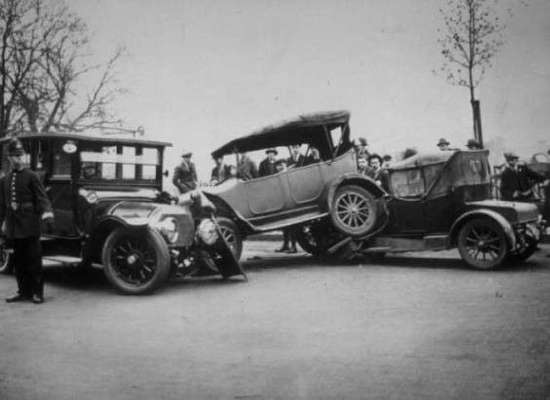 Ohio City, Ohio claims the first accident involving a gasoline-powered auto, a little closer to what most of us think of as a car today. In 1891, engineer James Lambert was driving one of his inventions, an early gasoline-powered buggy, when he ran into a little trouble. The buggy, also carrying passenger James Swoveland, hit a tree root sticking out of the ground. Lambert lost control and the vehicle swerved and crashed into a hitching post. Both men suffered minor injuries.
Na them carry this badluck come o?
6. When the car radio was introduced, some states wanted to ban it arguing that it could distract drivers and cause accidents. Just look  at what these Amebo people could have caused. Imagine how boring it would have been driving a car with no sound system. ?
7. There are more cars than people in Los Angeles.
Our brothers and sisters that have been to Los Angeles should please come and explain.
8. The inventor of the cruise control was blind.Ralph Teetor (August 17, 1890 – February 15, 1982) was a prolific (and blind) inventor who invented cruise control.
9. Sweden's Volvo made the three-point seatbelt design patent open and available to other car manufacturers for free, in the interest of safety. It saves one life every 6 minutes.
10. 75% of cars that Rolls-Royce has ever produced are still on the road today.


This shouldn't come as a surprise to you. RR is at the top of the food chain of luxury cars. They are perfectly engineered. They want their cars to keep rolling on road. One of Rolls-Royce's stories is that three-quarters of the cars the company has ever produced are still on the road.
Relax and expect the next car facts post we have for you.