Can You Walk Through This Scary Car Graveyard Alone? (Photos)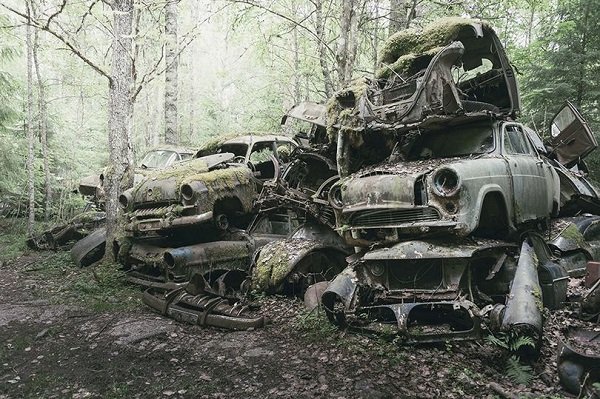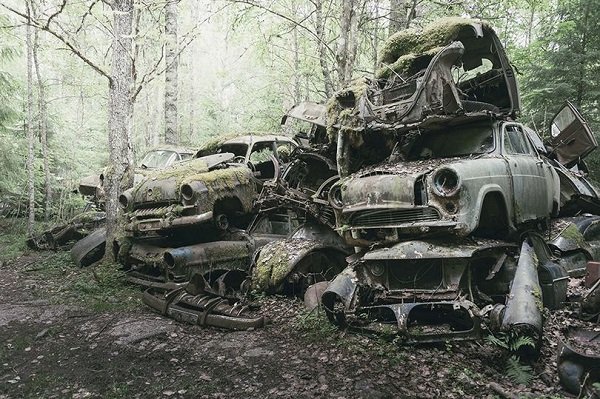 These Cars Reclaimed By Nature which you are seeing were once-classic cars from around the 1950s..  Fords, Audis, Saabs, Opels and more.
If you could remember, in one of my previous posts, I talked about the rusted 1952 Volkswagen beetle that was sold for about N30Million during an auction in Paris. The car was parked on the same spot for over 50 years and more than half its parts were totally condemned, rusted and damaged, yet it was still sold for that ridiculously expensive price.
Well, here's another awkward set of rusty cars. This looks like the apocalypse.
It's believed there are hundreds of classic cars remaining in the wreckage and, in scrap metal alone, it could be worth up to £100,000 (N63,000,000).
Can you walk through this car graveyard alone at night?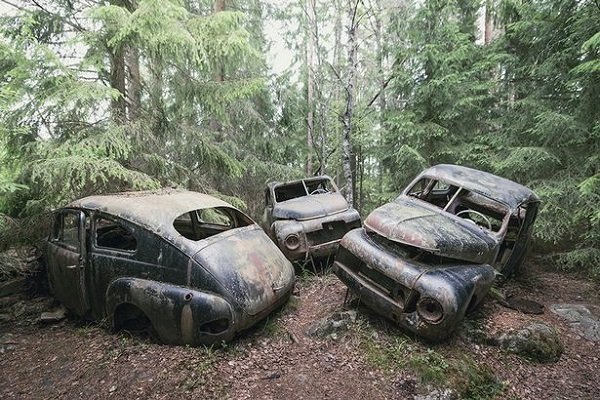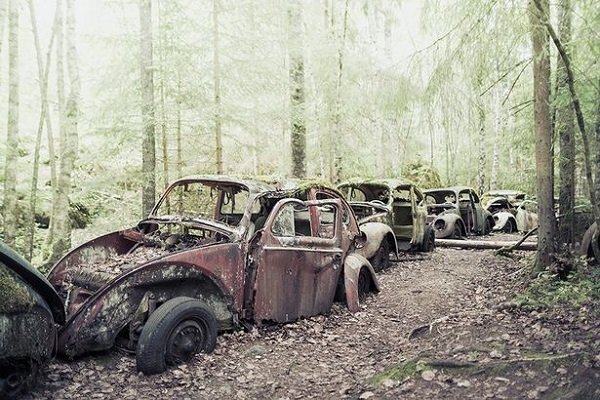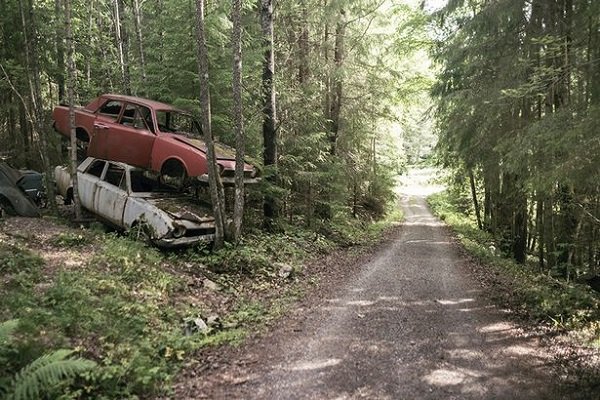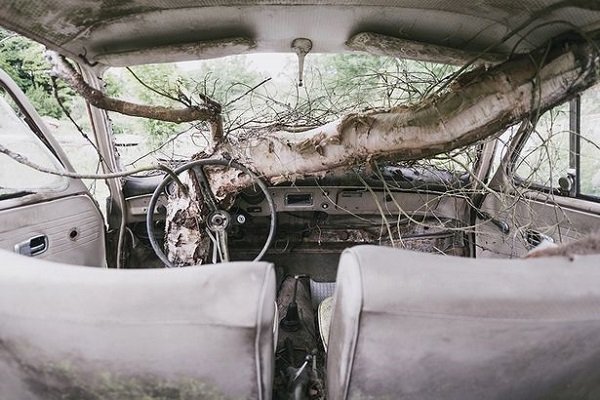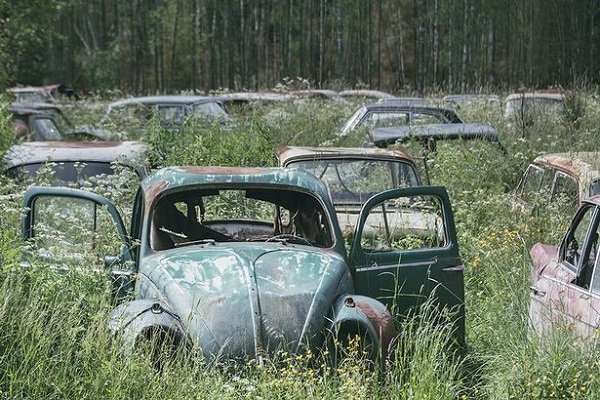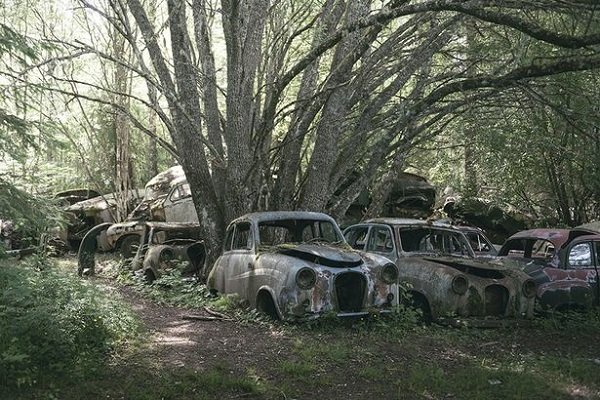 Photo: Caters News Agency