9 Facts About Your Car VIN (Vehicle Identification Number)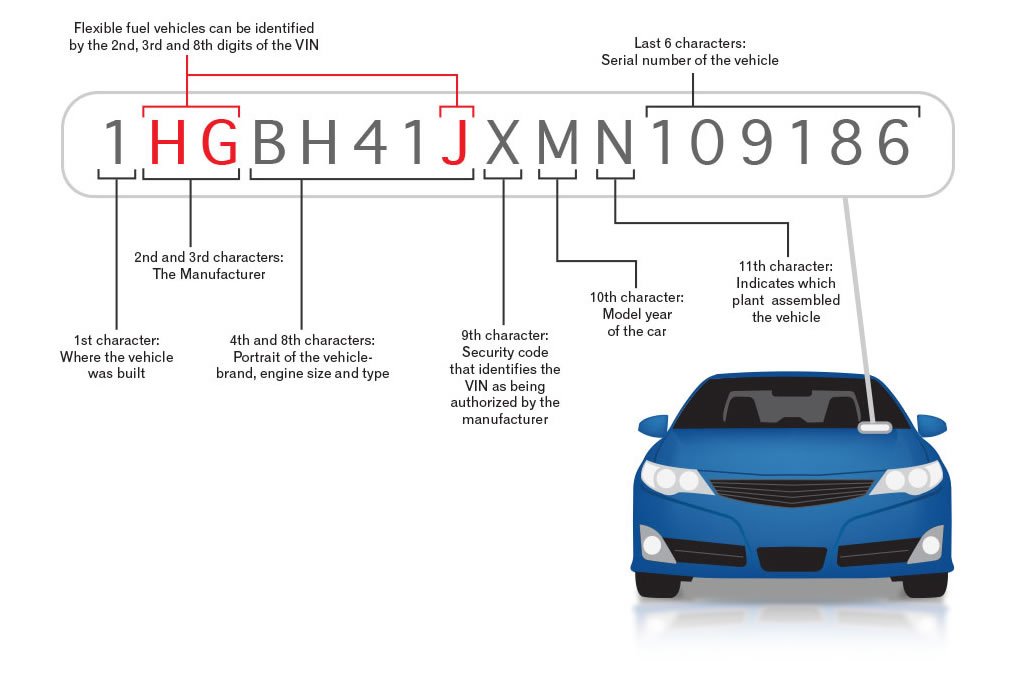 Sometime ago, we wrote an article about 22 Car Parts That Are Related To The Human Body and one of the points listed is that the VIN (Vehicle Identification Number) is similar to the human fingerprints. The VIN is a unique code which is assigned to each vehicle by the manufacturer. It's comprises of 17 characters (digits and capital letters) which is used to identify each vehicle.
These are 9 facts you need to know about the VIN of your car.
They all have exactly 17 characters
You can only do a VIN check for vehicles manufactured after 1980.
Each character in the VIN of your car has a meaning as seen in the image above.
The VIN of your car will never contain letters I, O, or Q. This is to ensure the letters are not misrepresented as One (1) and Zero (0).
It will tell you the history of your car when you use it to carry out a Vehicle History Check e.g previous accidents, flood, recalls, theft etc. Some companies have also started collating vehicle history data in Nigeria.
Don't rely solely on the information you get from a VIN report. The VIN of the vehicle may have been altered or a vital issue may not have been reported. Therefore, you need to carryout other checks like visual inspection, test drives etc.
It is a unique code which means each car has a separate VIN except the VIN has been cloned or in the case of Audi which mistakenly manufactured over a thousand cars with the same VIN.
The VIN report information are gathered from traffic registers, municipalities, workshops, car dealers, insurance companies, police reports, reports from owners etc.
It can be found in several locations in your car e.g. Under the wiper embossed in the windshield, by the door latch on the "B" pillar, in the engine bay, rear tyre well, in the vehicle papers  etc.
What else do you know about the VIN of your car? Tell us in the comment section and don't forget to like, rate and share.