Trouble Looms Over Customs Re-introduction of VIN Valuation, Clearing Agents Say 'We Are Not Party To It'
Trouble looms over Customs Re-introduction of VIN Valuation, clearing agents say 'We are not Party to It'. 
ANLCA said the VIN Valuation was being brought back without any communication with freight forwarders.
On the 15% NAC levy on the importation of vehicles, ANLCA said there is no going back on the idea of protest.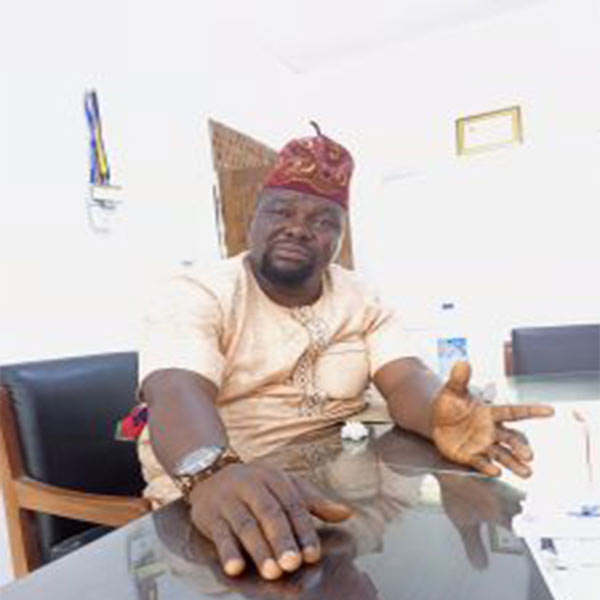 Even as the Nigeria Customs Service sets to reintroduce the Vehicle Identification Number popularly known as VIN Valuation on Friday, licensed customs agents operating at the ports have said that they were not properly carried along as per the changes made to the policy before the sudden reintroduction.
Recall that when the customs first introduced the VIN Valuation in February 2022, freight forwarders embarked on a one-month strike to kick against the policy, an action that eventually forced customs to withdraw the policy in order to accommodate their concerns.
However, speaking with DAILY TREND on Wednesday, Youth Leader and Task Force Chairman of the Association of Nigeria Licensed Customs Agents (ANLCA) at Tin Can Island Port, Alhaji Rilwan Amuni said the VIN Valuation was being brought back without any communication with freight forwarders on the ground.
He alleged that customs has been interacting with national leaders of ANLCA whose tenure has expired, adding that feedback from these series of meetings were never communicated back to the agents.
"The government is not negotiating with anybody, these so-called leaders are not representing us in any way, they are just trying to be famous for other people's glory. If you want to know people that are representing the agents, come to the port physically"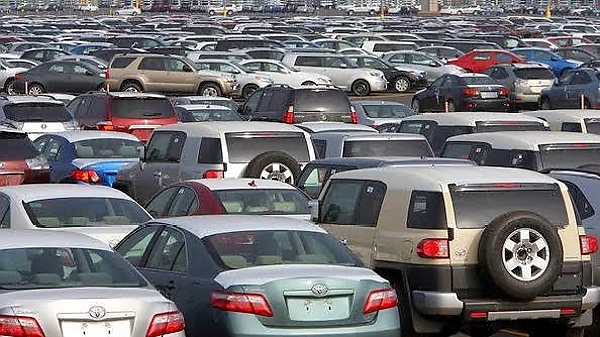 "It was only once they went to Abuja in collaboration with other associations for negotiations, it was inconclusive, let them tell us after that, where have they engaged with the Customs, Minister of Finance or the National Assembly"
"Now that customs wants to reintroduce VIN on Friday, where have we agreed with them for it to be reintroduced? Are you not supposed to get back to your people and tell them that, after all, negotiations, this is what we came up with? Have they told anyone anything yet? They are not representing us"
On the issue of the 15% National Automotive Council (NAC) levy which was slammed on the importation of vehicles in April 2022, he said there is no going back on the idea of protest.
According to him, this is the only language the federal government understands, or else, it would turn out to be the case for ASUU lecturers and the government.
While speaking on the ongoing reconciliation efforts being made by the National Executive Committee (NECOM) of ANLCA led by Dr. Kayode Farinto to reconcile all warring factions in the ongoing crisis in the association, Alhaji Amuni said the executives were pursuing a graveyard peace.
"Nobody is against the reconciliation for peace, a peaceful environment makes way for business to thrive. However, he that comes to equity must come with clean hands.
"You cannot be coming for reconciliation and you are coming with faceless thugs numbering over sixty, what are they afraid of? If you really want peace, then you shouldn't be moving around with such manner of people.
'All what they are doing, to us is not a genuine reconciliation, they are just trying to find favor so that they can elongate their tenure in office, and it would not happen.
"Apart from that, the reconciliation is not a factional thing or a one-man thing, all hands and critical stakeholders in the association has to be on a round table.
"This issue is beyond the Oodua Maritime because the tenure of the present Oodua leadership has expired, the NECOM itself that is impersonating, their tenure has expired, even the Igbo maritime that they are lobbying, their tenure has equally expired, so all the expired people are coming together to make peace," he said