Denzel Washington's 1997 Porsche 911 Turbo Is Up For Auction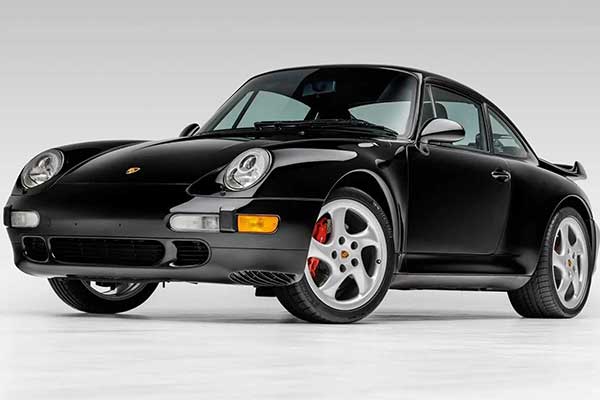 A 1997 Porsche 911 Turbo 993 exclusively owned by Hollywood actor Denzel Washington is now up for auction with just 18k miles on the odometer.
The car arrives with black (L741) paintwork and black interiors, running a twin-turbocharged 3.6L flat-six engine and a six-speed manual transaxle with a limited-slip rear differential. Accents include Xenon headlights with washers, fog lights, and the 993's iconic fixed rear spoiler, while amenities incorporate a sunroof, Nokia DSP audio system, power-adjustable pleated leather seats, automatic climate control, cruise control, and leather-edged floor mats. Original 18" Turbo Twist rims below are complemented by Michelin Pilot Sport N2 tires and red Porsche-branded brake callipers.
Arriving with the vehicle is the car's original toolkit, clean Carfax report, and clean California title. An extensive detailing and deep cleaning job have also been done by the I AM Detailing team as shown below, ensuring that the car looks good as new.
While it's not the most expensive 993-gen 911 ever sold at auction, it is among a handful of non-GT units that changed hands for more than $400,000 in recent years.
While low-mileage Turbo S models can fetch as much as $500,000 as of 2022, it should be noted that the average value of 993-gen 911s is around $130,000.
The 993 generation is often referred to as the best and most desirable of the 911 series, so it's far from surprising that a Turbo badge and a celebrity name are enough to push the sticker close to half-million-dollars territory.