Check Out This Ferrari 458 Replica Which Is A Ford Cougar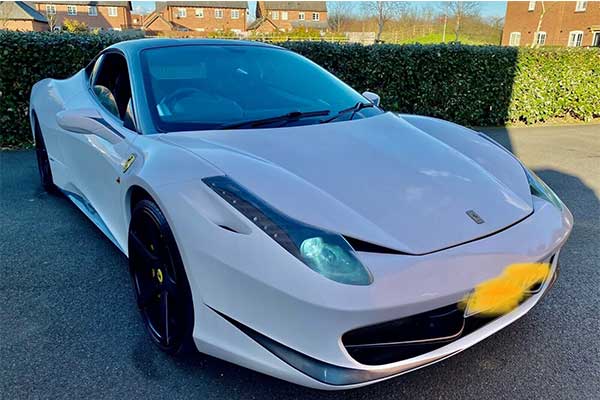 The business of building replica supercars will never come to an end. Never. And sometimes even a replica build can actually turn out to be pretty impressive. Other times, well, not so much. In the case of this Ford Cougar (aka the eighth-gen Mercury Cougar) that's been turned into a Ferrari 458 Italia, the final result is not only good, but it also sounds damn decent. Despite an all-new body kit, the Cougar's original engine was left intact: a 2.5-litre V6 with just 168 horsepower.
Compared to the 458's 4.5-litre V8 with 562 hp, this redressed Cougar is very weak, to say the least. What impresses us the most is the overall quality of the replica; the untrained, non-car person probably couldn't spot (or hear) the difference.
Moreover, they claim that the car features lots of real Ferrari parts including the seats, the steering wheel, and more. While from the images that indeed seems to be the case, there are also some hilariously fake items we can spot. For one, the callipers and brake discs don't appear to be real
While this car won't top out at 202mph like the real Ferrari, it's good for around 140 mph, which is plenty fast in its own right. An aftermarket exhaust hides its Ford roots, emitting an exhaust note that's not quite Ferrari, but still pretty nice.