Check Out This Nissan Frontier That Reached The 1m Mile Mark (Photos)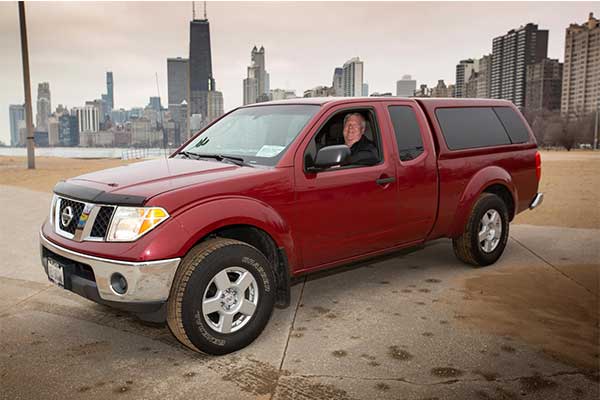 The reliability of any vehicle is tested as to how long it can last with required maintenance and part replacement. But this Nissan Frontier has done 1m miles and Nissan rewarded the owner with a 2020 model for free. The owner Brian Murphy, drove around 13 hours a day, 50,000 hours in total, and 70,000 miles a year on average. Surprisingly, the original clutch lasted 801,000 miles before it needed to be replaced. The timing chain was replaced after 700,000 miles as a precaution. Both the alternator and radiator lasted 450,000 miles.
Brian was ecstatic about getting the latest 2020 Frontier after owning his current model for 13 years. His model returned to Nissan's Smyrna Vehicle Assembly Plant in Smyrna, Tennessee, where it was originally built. Brian in a statement said, "I'll miss this truck, no doubt, but I'm glad it's going back 'home' to Smyrna,".
The 1m miles Frontier is a 2007 model powered by a 2.5-litre four-cylinder, 5-speed manual king cab model. His latest model presented to him by Craig Keeys, regional vice president, Nissan Midwest Region, Nissan North America is a 3.8-litre V6 310 hp and 281 lb-ft of torque, paired with a new 9-speed automatic transmission. The vice president also commented saying. "Thank you, Brian, for illustrating the durability and reliability of the Frontier for more than 13 years and one million miles."
This is a testament that the Nissan Frontier Pickup truck is very reliable but must be maintained when due.