Checkout The 12.4km Stretch of Parked Trailers On The Road in Lagos (PHOTO)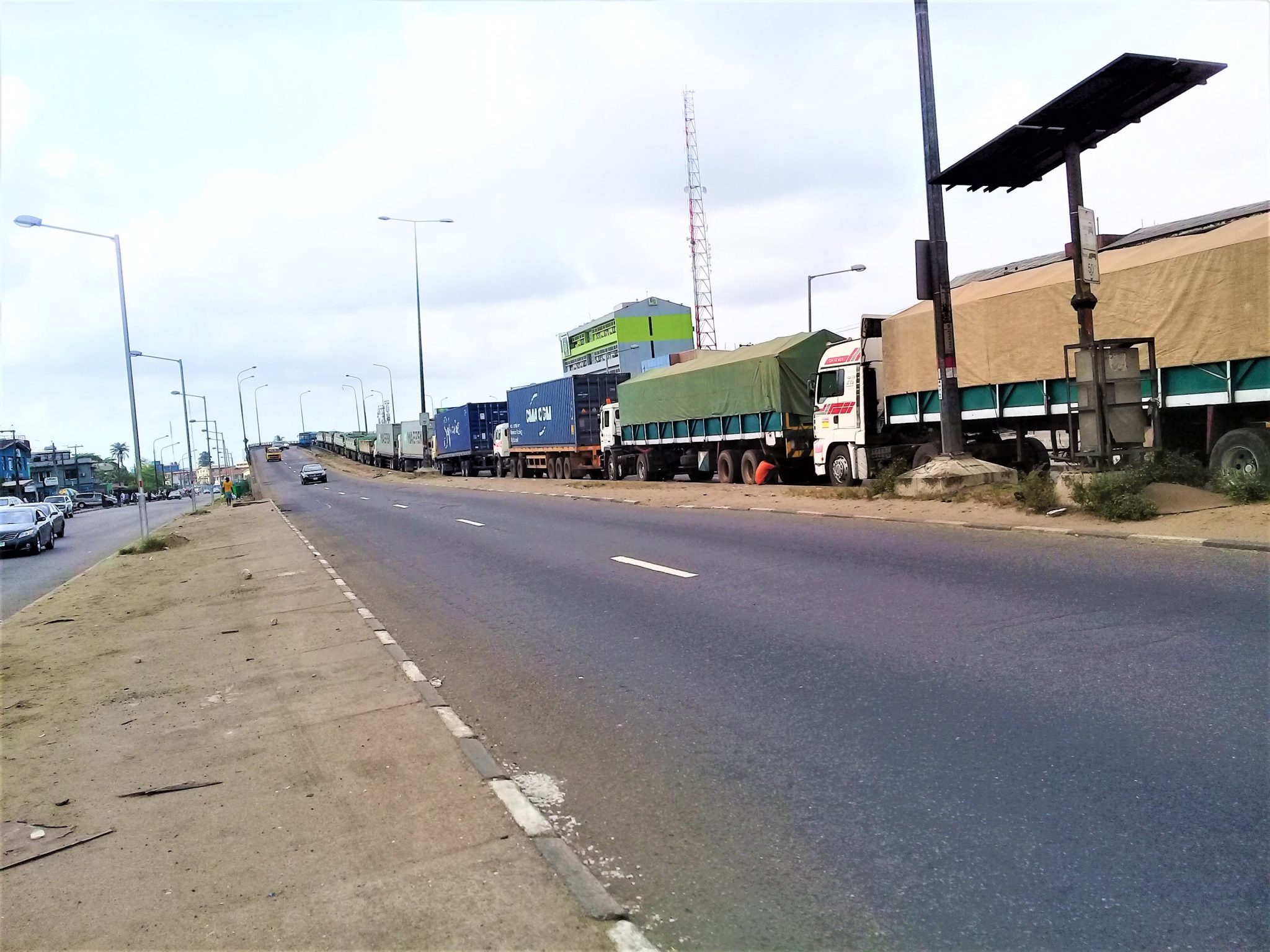 It has become a regular sight. It is the long stretch of parked trailers. They all line up along the stretch of a massive 12.4km of expressway, from Onipanu to the ports in Apapa.
Several bridges along the way are not spared of their presence and enormous weights. The bridges include: Ojuelegba, Abati, Staidum, Ijora, Iganmu, Eko, Carter and Jibowu bridges.
These parked articulated vehicles are also the cause of the chaotic traffic flow on and around these bridges.
They typically cause journeys that ought to be in minutes to last for hours.
Even the government appears incredibly clueless about a solution to situation.
Only God knows how long Lagosians would have to put up with this nuisance.