Checkout The Incredible Cars Flaunted By The Embattled Hushpuppi On Instagram(PHOTOS)
Over the past few years, Ray Hushpuppi achieved fame with his ostentatious and flamboyant displays on Instagram.
The pastime of the self-proclaimed Gucci master, whose real name is Raymond Igbalodely, includes flaunting a lifestyle of expensive designers clothing, wristwatches, shoes, and of course – expensive cars.
Last year, Hushpuppi bought a Bentley Bentyga for himself as Valentine's day gift. Without taking a break on his spending spree on luxury cars, a few days later he acquired a Rolls Royce Wraith. It was not just an ordinary Wraith, but a black badge.
Indeed, His garage features luxury cars that most can only dream of owning.
On his last Instagram post, Hushpupi announced how he spent ₦6.2Million on a new set of luxury custom rims to adorn the 2020 Rolls-Royce Cullinan SUV that he just acquired.
Even though his Instagram page indicates "real estate" as his profession, many have often questioned the actual source of his stupendous wealth.
Yesterday, news broke that the Interpol arrested him in Dubai. According to reports, Hushpuppi, together with some of his known cronies, was allegedly arrested for some fraud-related activities.
Below, we feature the mindboggling assortment of luxury automobiles that currently grace Hushpuppi's garage, together with other cars that he has featured on his Instagram account.
Hushpuppi's current car collection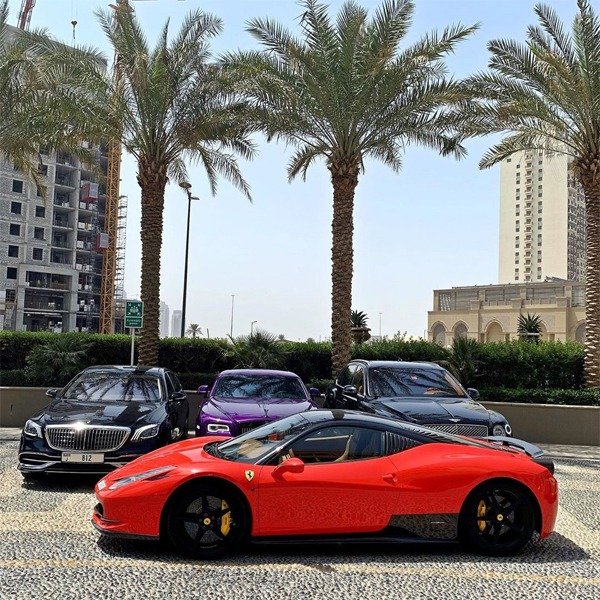 Below are other luxury cars that he has posed with on famous Instagram account