Checkout The Ultra Modern Asaba Mechanic Village That Gov. Okowa Is Constructing (PHOTOS)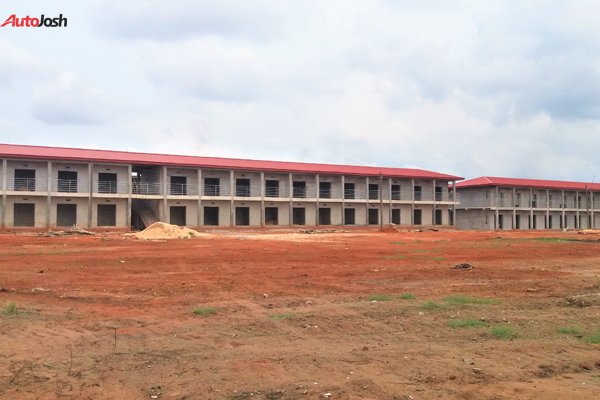 The proposed multi-million naira Asaba  Mechanic Village is part of the urban renewal agenda of the Ifeanyi Okowa administration.
The mechanic village is a  commitment towards ensuring better and more organized Asaba – the Delta state capital.
The Asaba Mechanic village has 900 shops, workshops, car wash, police station, bank, and other facilities.
When completed the project will be a one-stop shop for the purchase auto parts, repair of automobiles and generally cater to all categories of mechanics and ancillary businesses.
The project is in line with the Smart Agenda of Gov Ifeanyi Okowa encapsulated in the acronym SMART which means; Strategic Wealth creation projects and provision of jobs for all Deltans; Meaningful peace-building platforms aimed at political and social harmony; Agricultural reforms and accelerated industrialization; Relevant Health and Education policies; Transformed environment through urban renewal .
The ultra-Modern Asaba Mechanic village project is a public/ private partnership between the Delta State Government and Rehomes Property Development Limited.