Checkout These 50 Weird-Looking Tuned-Up Volkswagen Beetle Cars (PHOTOS)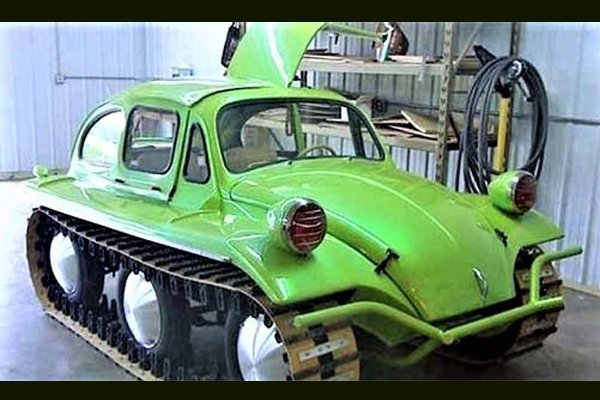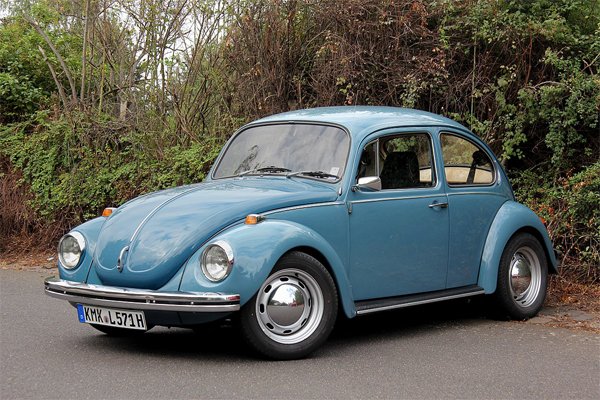 Volkswagen Beetle is the people's car.
Indeed, it was designed to be so – the People's Car.
Perhaps, that was why it was named "Volks" – an epithet that literally means "People's.
It is said that Hitler formulated the need for this kind of car, which should be something cheap and simple to be mass-produced in Germany. The infamous dictator even said once, "This is the car for my roads."
To design and build the car, Ferdinand Porsche was contracted for the job.
The Volkswagen Beetle has a top speed of 115 km/h (71 mph) and 0–100 km/h (0–62 mph) in 27.5 seconds. This is considered a wonder for a car that small.
It has a fuel consumption of 6.7 l/100 km (36 mpg) for the standard 25 kW (34 hp) engine.
The design is so unique that you would definitely know one when you see one. It, later on, became known as the "Beetle" because of its bug shape.
Arguably, in the automotive industry,  the most tuned up car model is the Volkswagen Beetle (Type 1.).
Car tuning is the modification of the performance or appearance of a vehicle.
The Type 1 Beetle car is a two-door, rear-engine economy car. It was intended for five occupants (later, beetles were only allowed for four people in some countries).
All around the world, the iconic Volkswagen Beetle car brand has become the most recognizable car brand. It keeps getting remodeled to suit the diverse interests of the owners.
The Volkswagen Beetle (Type 1.) was manufactured and marketed by German automaker Volkswagen (VW) from 1938 until 2003.
Below are 50 examples of some remodeled Beetles.