Chinese Firm Unveils Kenya's 4.5km Ngong Railway Tunnel,The Longest In East Africa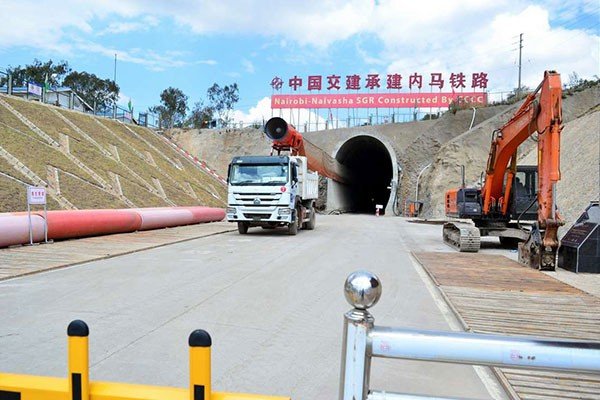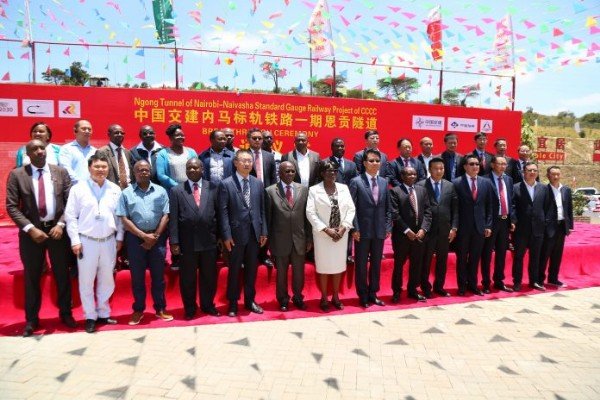 Chinese construction firm China communication Construction Company (CCCC) has sucessfully drilled the longest railway tunnel in East Africa.
The 4.5 km Ngong tunnel,designed as a single track railway tunnel with a height of 9m and width of 7m, is on the 120-kilometer Nairobi-Naivasha route of the Standard Gauge Railway (SGR).
Read Track Laying Commences On Lagos-Ibadan Fast Rail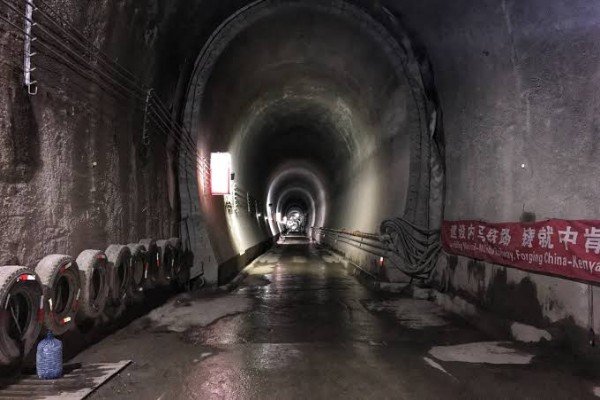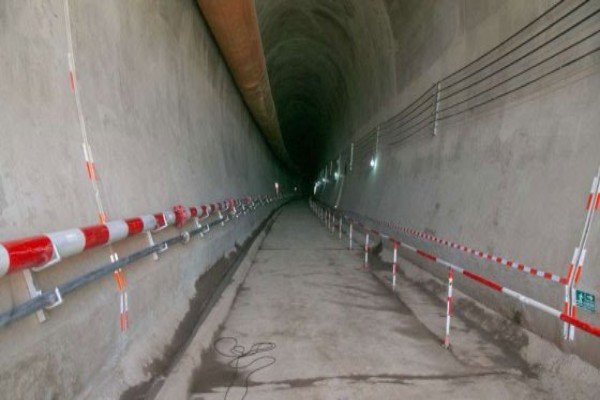 Some of the challenges faced by CCCC during excavation includes water leakages, uneven pressure, shallow depth excavation, surrounding rocks, structural fault-line and oil pipeline protection.
The tunnel has 146 refuge holes built at every 30 meters in the tunnel for maintenance workers to take cover when the train approaching.
A 533 meter wide emergency rescue channel was also constructed within the tunnel to allow emergency vehicles in.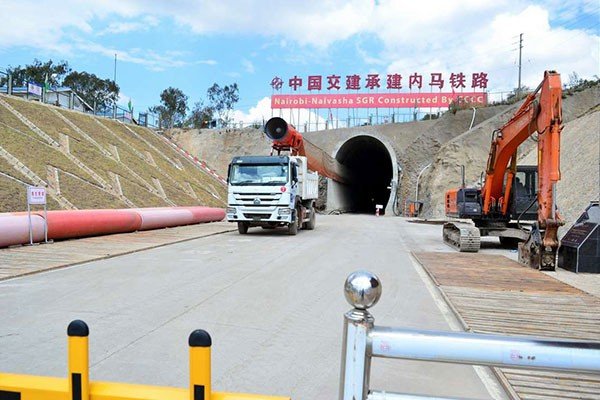 About 600 workers and engineers participated in the twenty four months construction using the New Austrian Tunneling Method of drilling and blasting.