A Commercial Bus Is Burning On 3rd Mainland Bridge In Lagos (Photos)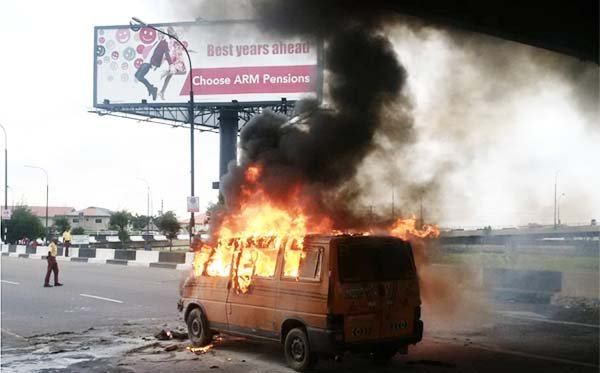 If you are headed out of the Island towards 3rd mainland axis, you may want to think twice. Confirm the coast is clear before you proceed as a bus is on fire on the bridge.
The fire has gotten out of control despite the cause being unknown.
See more photos..
See Related Post Fully Loaded Tanker Explodes Along Apapa-Oshodi Expressway