Cristiano Ronaldo And His Three Bugatti Hypercars : Their Costs, Horsepower, Top-speed, 0-60 mph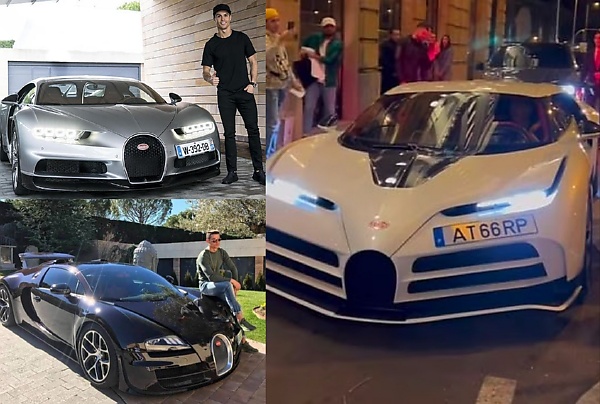 Portuguese star Cristiano Ronaldo and his three Bugatti hypercars: their costs, horsepower, top-speed, 0-60 mph.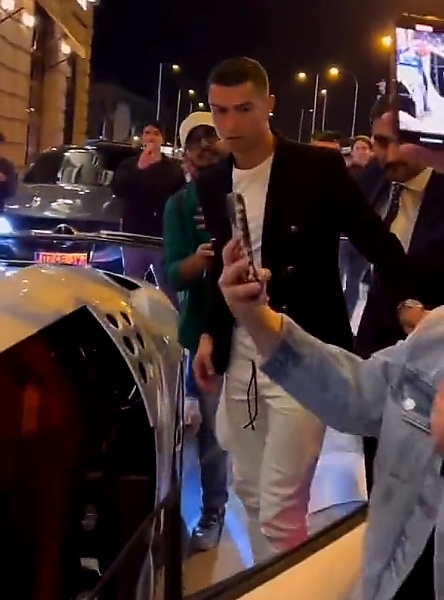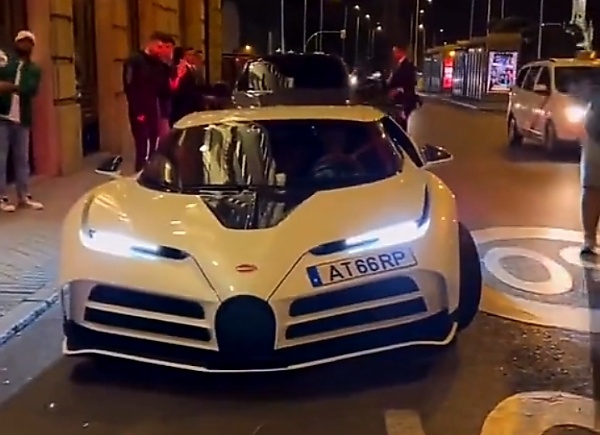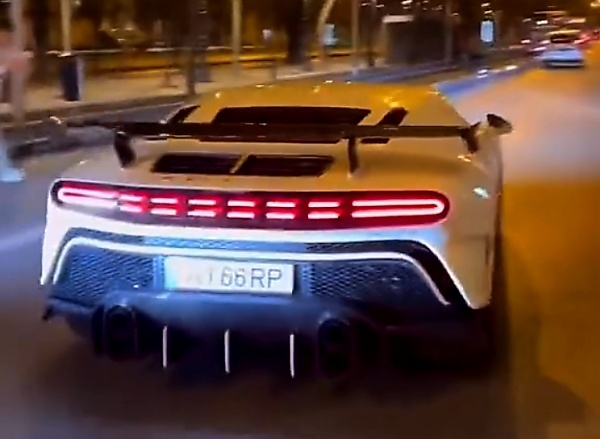 Last week Tuesday, Cristiano Ronaldo was mobbed by fans while the Portuguese striker and his girlfriend, Georgina Rodriguez, were leaving a restaurant in Madrid in their brand new Bugatti Centodieci. The Al-Nassr striker finally took delivery of his brand new Bugatti Centodieci nearly three years after the £173m-a-year striker finalized his mega purchase he bought to celebrate his birthday.
The Centodieci joins the former Real Madrid star's other two Bugattis, including a Chiron Sport and a Veyron as well car collections that already includes eight Ferraris, BMWs, rare McLarens, several Rolls-Royces, including a Phantom and a Cullinan.
Bugatti Centodieci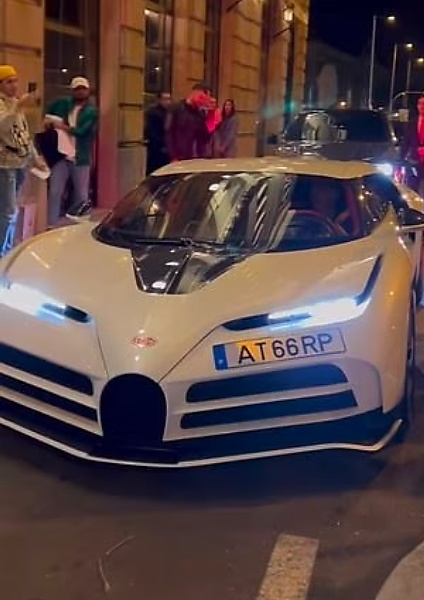 Cristiano Ronaldo's Bugatti Centodieci is one of just 10 cars that French hypercar maker will ever produce. At over $8 Million starting price, the Centodieci is the most expensive car inside Ronaldo's garage.
Powering the 1,578-horsepower Centodieci is Bugatti's 8.0-liter W16 engine, ensuring the hypercar accelerates from 0 to 62 mph in 2.4 seconds and on to a top speed of 236 mph.
Bugatti Chiron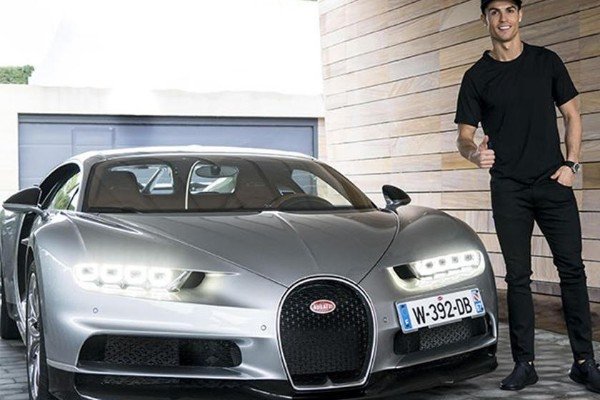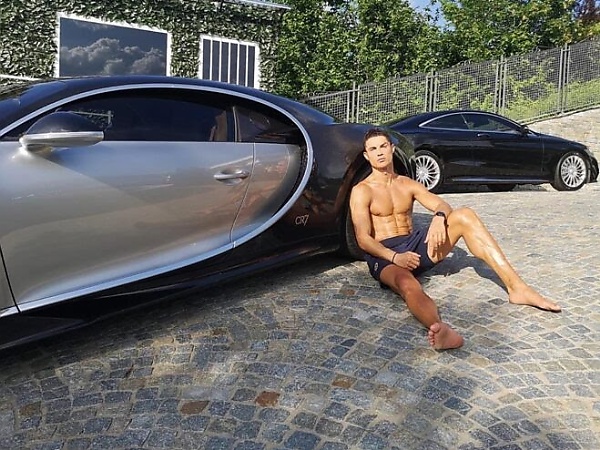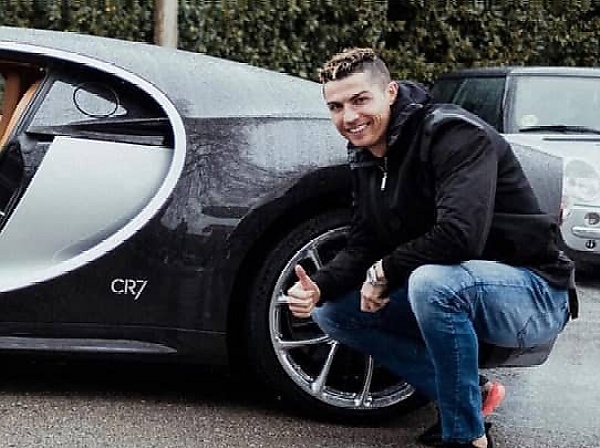 Ronaldo splashed $2.61 million on a custom Bugatti Chiron in 2017 to celebrate his phenomenal achievement after making his 400th appearance for Real Madrid, scoring his 410th and 411th goals for the Spanish club.
Powered by the quad-turbocharged W16 engine, Ronaldo 1,500 horsepower Chiron can accelerate from 0–100 km/h (0–62 mph) in 2.4 seconds and onto an electronically limited top speed of 261 mph.
Bugatti Veyron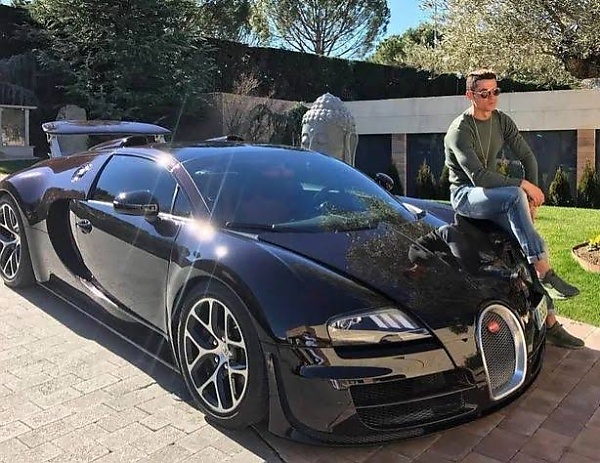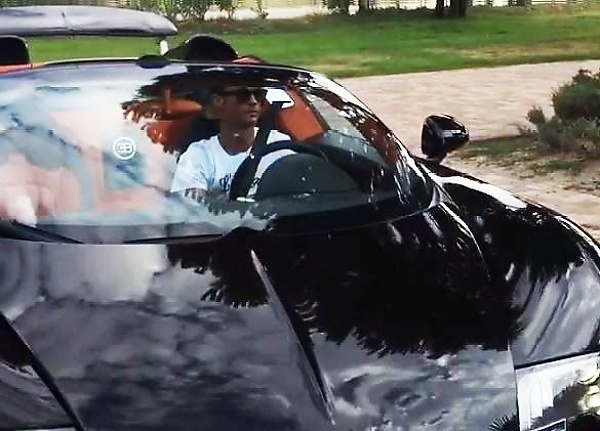 The 37 year old Portuguese star bought his rare 1,200-horsepower Bugatti Veyron Grand Sport Vitesse Roadster after his country Portugal won the European Cup in 2016.
Starting at $1.9 million, the Bugatti Veyron 16.4 Grand Sport Vitesse is the roadster version of the veyron 16.4 super Sport. With a top speed of 410 km/h and a 0-60 mph in 2.6 seconds, the Grand Sport Vitesse was the fastest production roadster in the world at the time.