Genesis Showcases The GV80 Coupe Concept Which Will Spurn A Production Model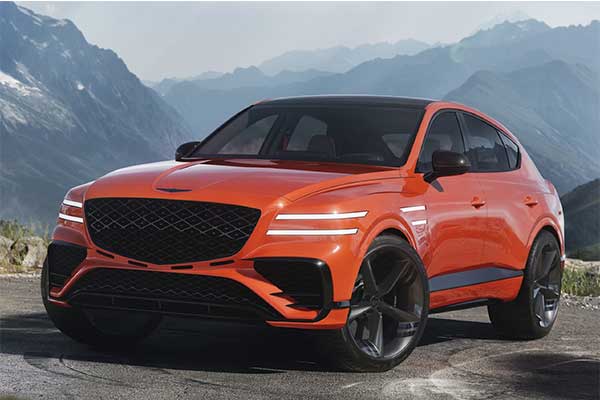 After a string of fanciful concept cars—the X, X Speedium Coupe, and X Convertible concepts—the GV80 Coupe Concept Genesis unveiled yesterday at its Genesis House in Manhattan's Meatpacking district ahead of the New York auto show looks largely ready for production.
The front fascia of the GV80 Coupe Concept stands out from the existing GV80 with slimmer LED headlights with new multi-lens array technology. Additionally, the front end rocks more aggressive air intakes with black shrouds while from the side, the overhauled roof line catches the eye. The concept is also rocking horizontal LED lights on the front quarter panels and sits significantly lower than the GV80 we're familiar with.
Inside, the interior is pretty familiar, except for some overtly sporty changes. Four racing seats with a sort of orange plaid stitching pattern replace the conventional pieces. The backs of the seats are painted in the same orange as the exterior. It gets a three-spoke steering wheel, and behind the rear seats is a serious-looking chassis brace.
Genesis didn't mention any powertrain specs, but the GV80 is currently offered with either a 2.5-liter turbo-4 rated at 300 hp or a twin-turbo 3.5-liter V-6 rated at 375 hp. It's possible only the V-6 will be offered in any GV80 Coupe, given the performance angle. The bright orange color used throughout is also special for Genesis. According to the automaker, the color, dubbed Magma, symbolizes the "self-confident and passionate attitude" of its home market of South Korea.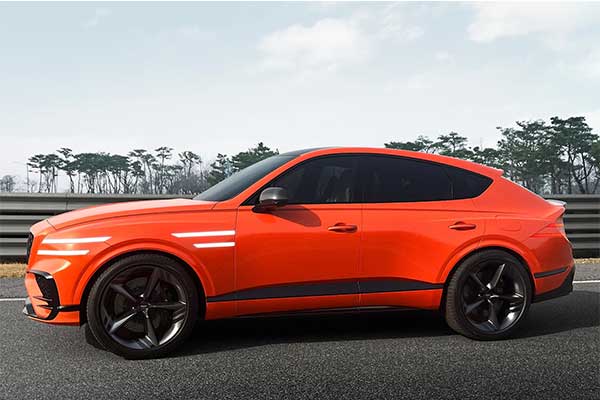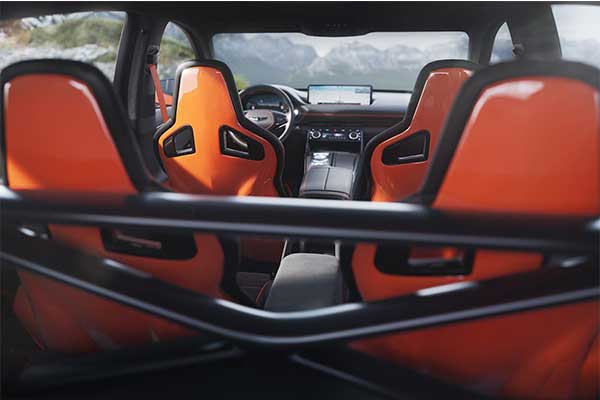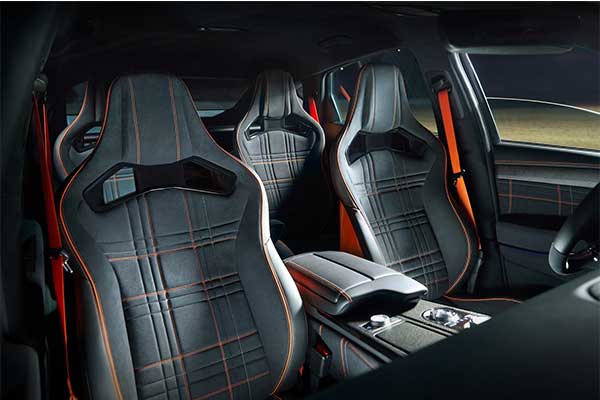 Also See:

Report: Genesis X Convertible Is Going Into Production Very Soon