Will Karim Benzema Buy Another Bugatti To Celebrate His Ballon d'Or Award? – Has Chiron And Veyron Already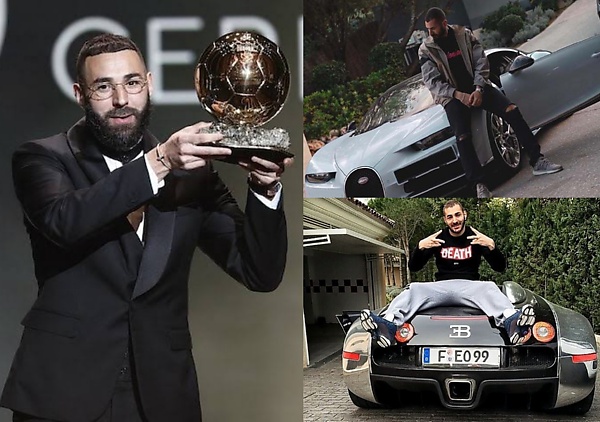 Karim Benzema won the 2022 Ballon d'Or award, months after playing a big role in Real Madrid's Champions League glory.
But don't be surprised the French striker splashes on a new Bugatti hypercar to celebrate football's most prestigious award.
The 34 year old has impressive car collection that already includes a Bugatti Chiron and Veyron, 2 Rolls-Royces, 3 Lamborghinis.
The French also has a rare Mercedes-Benz SLR McLaren, a Mercedes-AMG, McLaren 570 and a Ferrari 458 Spider.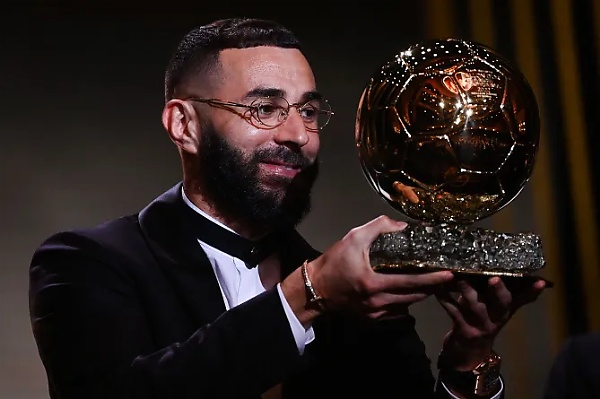 French striker, Karim Benzema won the 2022 Ballon d'Or award at a glittering ceremony in Paris' Theatre Du Chatelet on Monday night, months after playing a big role in Real Madrid's Champions League glory in May.
The 34 year old Frenchman clinched football's most prestigious award ahead of second-place Bayern Munich's Sadio Mane and third-placed Manchester City's Kevin De Bruyne.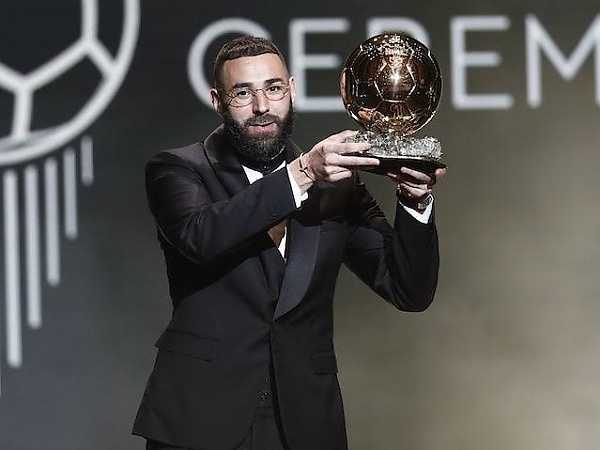 Speaking after winning the award on Monday night, Benzema said :
"To see this prize in front of me makes me really proud. It was a childhood dream for me and all the work I have done, I never gave up."
"I always had in my mind that anything was possible, when I was not in the France team I never stopped working hard."
"I am really proud of my journey here. It was not easy, it was a difficult time and also for my family as well. To be standing here today for the first time, I am happy for my work and will keep going."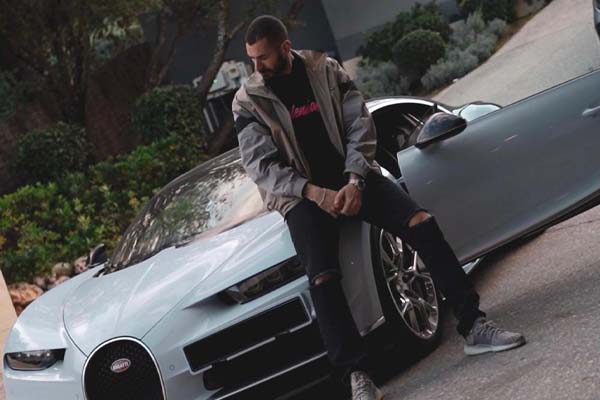 Just like Cristiano Ronaldo, Benzema is known for splashing on news rides to celebrate football title wins and awards. The FIFA World cup winner is also is known for showing off some his amazing $10 million collections of super cars on Instagram.
The French striker's garage already houses a $3.2 Bugatti Chiron Hypercar he bought back in 2018, days before helping Real Madrid win the Champions League.
But before the Chiron, Benzema gifted himself a very rare Bugatti Veyron worth $2 Million. He also has a special Mercedes-Benz SLR Stirling Moss edition version worth around $981,000.
A Mercedes-AMG G63, one of his daily driver, a Lamborghini Aventador, a Rolls-Royce Wraith, a Lamborghini Urus and Ferrari 458 Spider are also part of his impressive collection.
The French Striker has also shown off his British-made McLaren 570, a Lamborghini Huracan, high-riding Rolls-Royce Cullinan and a Porsche 911 Sport car.