Cristiano Ronaldo, Aubameyang And Eto'o Boasts Amazing Rides, But Which Footballer Owns The Most Expensive Car Collection?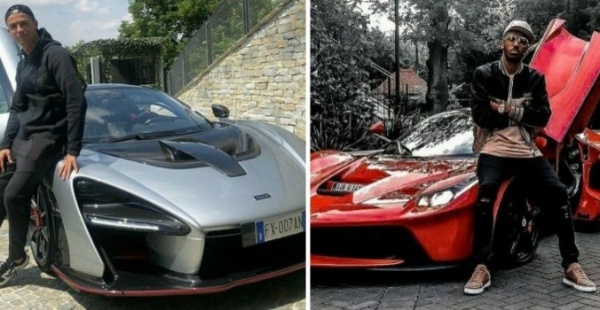 Cristiano Ronaldo, Pierre-Emerick Aubameyang And Samuel Eto'o boasts amazing luxury rides, but which "petrol head" owns the most expensive car collection?
The likes of Juventus star Cristiano Ronaldo, Arsenal's Aubameyang as well as Chelsea and Barcelona legend Samuel Eto'o have earned fortunes from kicking the round leather football – splashing some of these cash on some stunning luxury rides.
But which of these three footballers has the most expensive car collection and how much is it worth?
Join AutoJosh as we reveal the footballer with the most expensive car collection.
Pierre-Emerick Aubameyang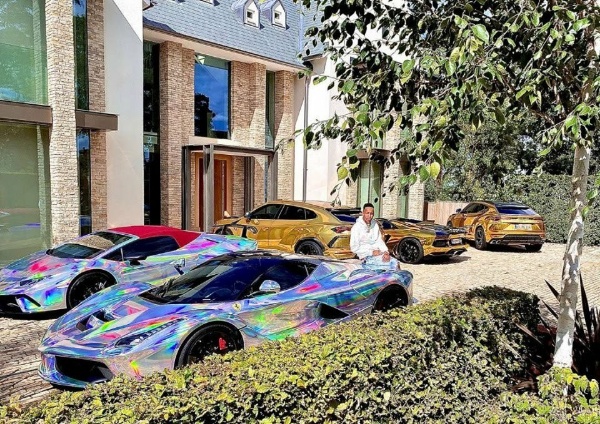 The 31 year old Gabonese international is never shy to flaunt his insane custom supercars worth £4 million.
Cars in Aubameyang's insane collection includes :
Bentley Bentayga; Ferrari LaFerrari; Lamborghini Gallardo LP560-4; Porsche Panamera Turbo Techart; Lamborghini Aventador; Ferrari 812 Superfast; Lamborghini Huracan and Range Rover Sport Mansory.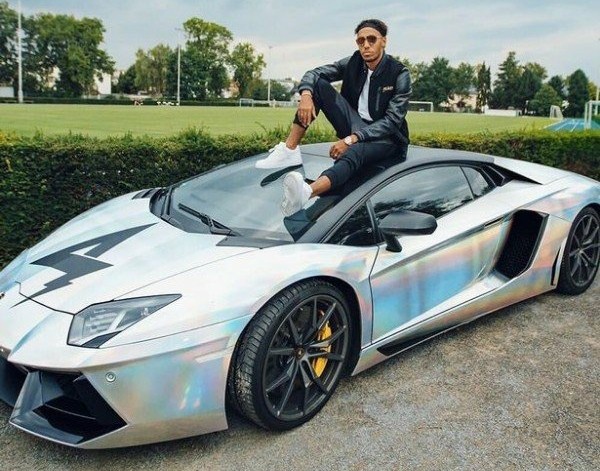 Others cars in his garage includes :
Audi R8 V10 Plus; Aston Martin DB9 Volante 2; Ferrari 488 Spider; Lamborghini Urus Porsche Panamera Mansory C One; Porsche Cayenne Techart Magnum; Ferrari 458 Italia and Audi R8.
The rare Ferrari Laferrari sports car, worth £2 million, is the most expensive in his collection.
Samuel Eto'o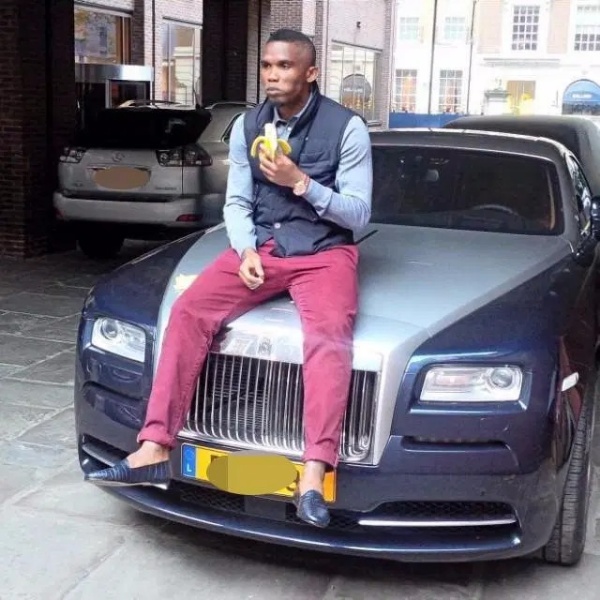 Samuel Eto'o, a one time highest paid footballer in the world — while earning around £18.5 million a year — also has incredible collection.
Some of the luxury cars in the 39 year old Cameroonian legend's estimated £5 million collection includes :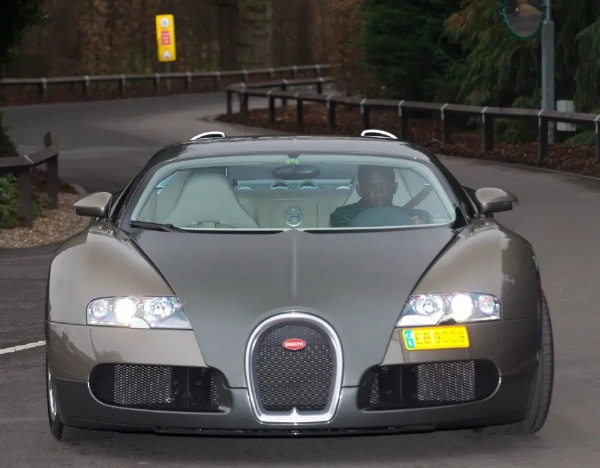 Aston Martin V12 Zagato; Aston Martin One-77; Maybach Xenatec; £1.7m Bugatti Veyron; Ferrari 458 Italia Mansory Siracusa; Ferrari 599 Mansory Stallone (one of 6 ever made) and Rolls-Royce Wraith.
The £1.25m Aston Martin One-77, one of just 77 on the planet as well as the Bugatti Veyron worth £1.7m, are the most expensive cars in Eto'o's collection.
Cristiano Ronaldo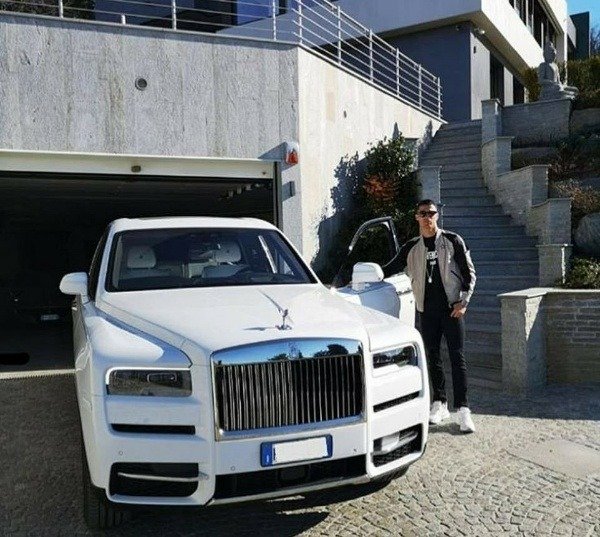 Juventus star Cristiano Ronaldo's passion for luxury rides has seen him splash out over £16 million on car collections.
While there's no way of telling exactly how many cars Ronaldo owns, the cars below are some of the ones the had shown off on Instagram.
Rolls-Royce Cullinan; Mclaren Senna; Lamborghini Aventador LP 700-4; Porsche Carrera S; Chevrolet Camaro SS; Ferrari F12; Bentley GT Speed and customized CR7 Bugatti Chiron.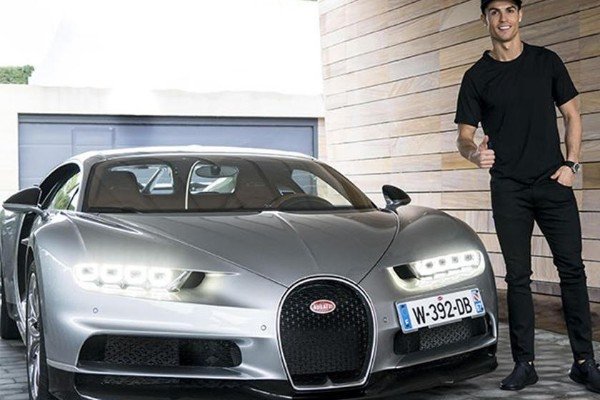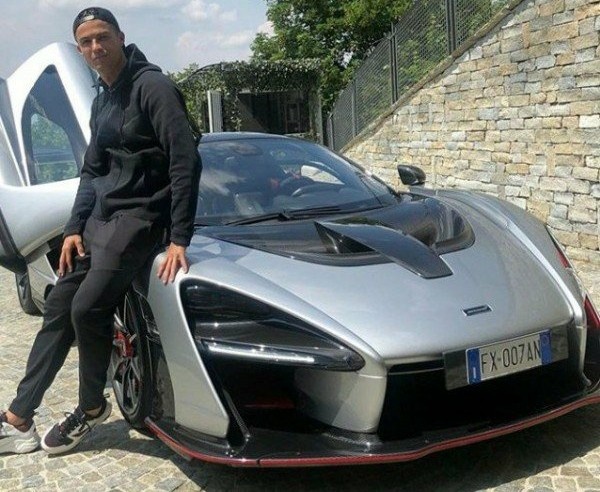 Others are BRABUS G V12 900 "ONE OF TEN" SUV; Bugatti Veyron; Audi S8; two Mercedes S65 AMG Coupe; Mercedes-AMG GLE 63S; McLaren MP4-12C and Range Rover Sport SVR.
When 36 year old Ronaldo takes delivery of his Bugatti Centodieci, the $9 million (₦3.3 billion) super car, one of just 10 that will be built, will be the most expensive in his garage.
Whose Car Collection Is Your Favourite?