How To Verify The Customs Duty Papers Of Your Car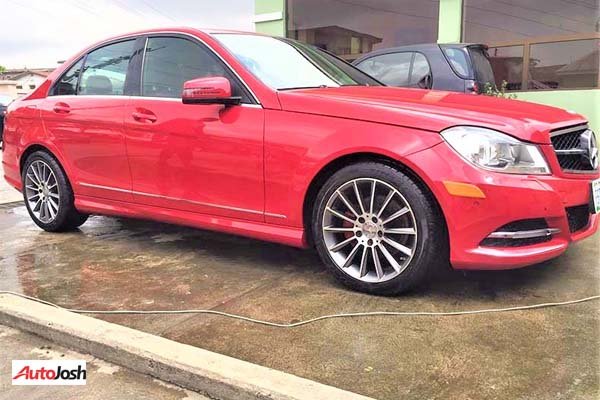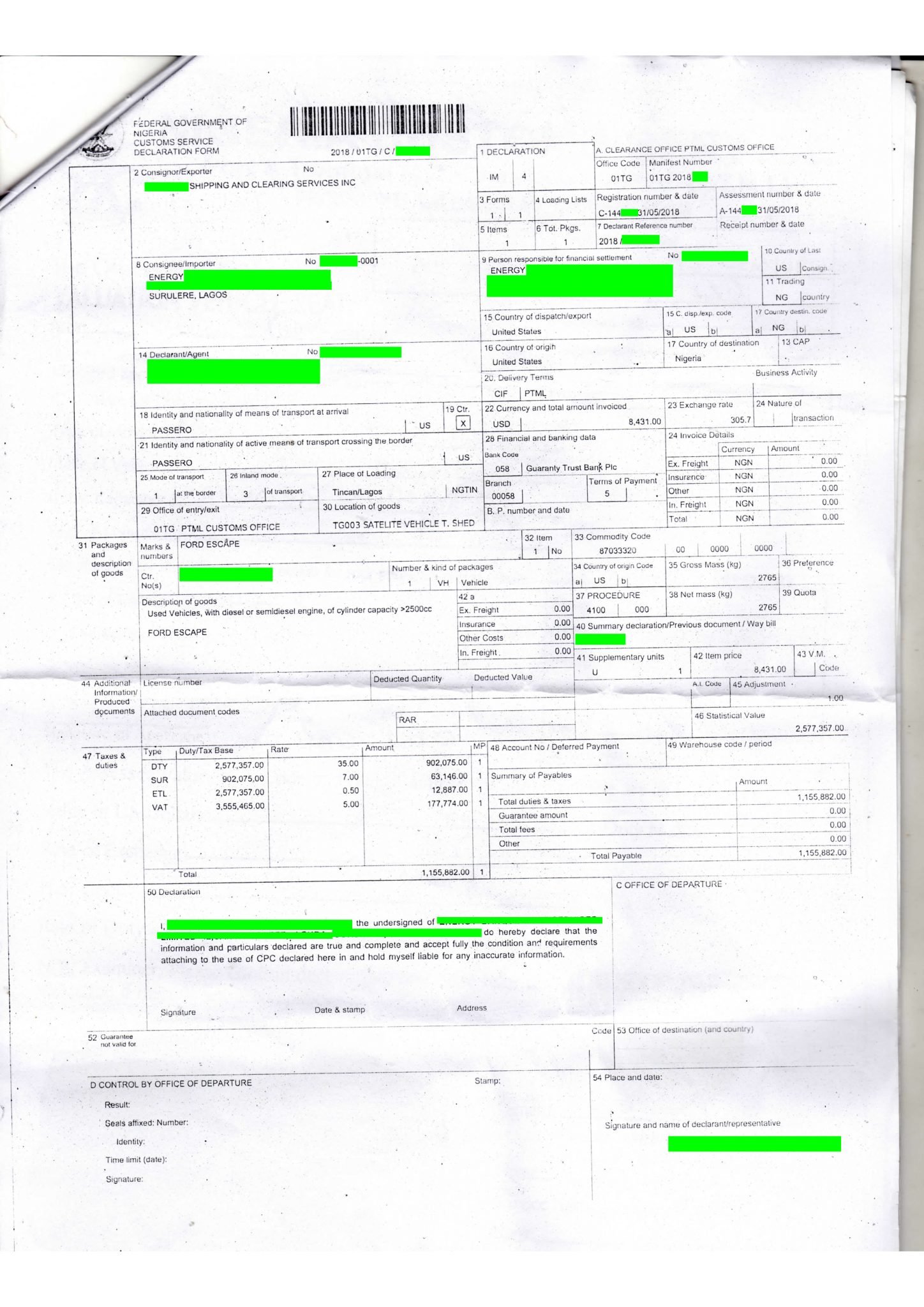 The C-Number is a critical piece of information on Customs papers. The C-Number is the Customs Reference Number that's found on the top right corner of Single Goods Declaration (SGD) forms seen in the image above.
The number which comes in this format (C-144..) is used to input the entire details of your vehicle into the Customs database during clearing process and import duty payment. The details include information like the name of consignee, clearing agency's details, office of entry (PTML/TINCAN/….) etc.
In some cases, car importers/buyers prefer to carry out independent verifications to ensure their vehicles were properly cleared. This is important because some fraudulent clearing agents do what's called "Outside Valuation or Machined Outside". They ignore the import duty value that's quoted by the Customs Valuation Officer. Instead, they patronise port syndicates who forge customs documentation and bank receipts. Therefore, the vehicles are smuggled out of the ports or through the land borders in connivance with some fraudulent Customs Officers.
To verify the validity of your Customs Papers, you need to provide the C-Number which will be used to call up the details of your vehicle in the Nigeria Customs database which is called ASSYCUDA (Automated System for Customs Data). We can help you check if your vehicle's details appear in the Customs database and if the duty was not short paid (i.e duty paid is below the required value). If the details of your car is captured in ASSYCUDA, you'll get a printout that shows the information used to clear the vehicle. If not captured, the vehicle can be seized by Customs Officials especially when you're travelling interstate. You may also have some trouble if duty was paid but the amount paid is too low. This is called "short payment".