Ford Challenge Tesla To Bring Cybertruck For A Tug Of War Battle With F150 — Musk Says 'Bring It On'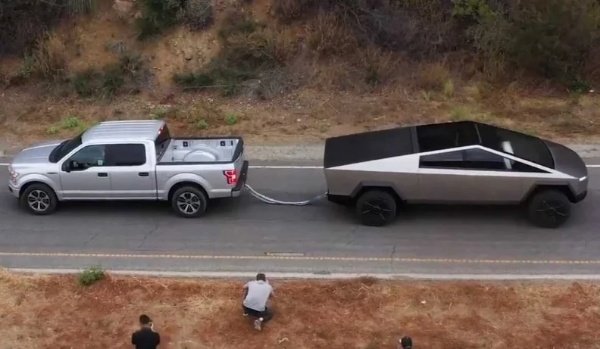 Tesla's electric Cybertruck pickup truck will go head-to-head against the Ford F150 in tug-of-war battle. Elon Musk has agreed to send the Cybertruck to Ford for a rematch.
Cybertruck pulls F-150 uphill pic.twitter.com/OfaqUkrDI3

— Elon Musk (@elonmusk) November 24, 2019
Ford X Vice president Sundeep Madra has challenged Tesla to send a Cybertruck to Ford so that his company can do its own comparison between the Cybertruck and F150.
In his twitter message to Elon Musk, Madra urged Musk to send over the Cybertruck for an "apples to apples" tug-of-war test.
In a tweet directly replying to the Ford X vice president, Musk said: "Bring it on."
Bring it on https://t.co/pCnln1NdRO

— Elon Musk (@elonmusk) November 25, 2019
The anticipated showdown comes after Elon Musk shared a 16-second promotional video of the Cybertruck comfortably defeating a Ford F-150 in a tug-of-war battle.
Tesla CEO said the rematch with the F-150 may be streamed online for the world to see as early as next week.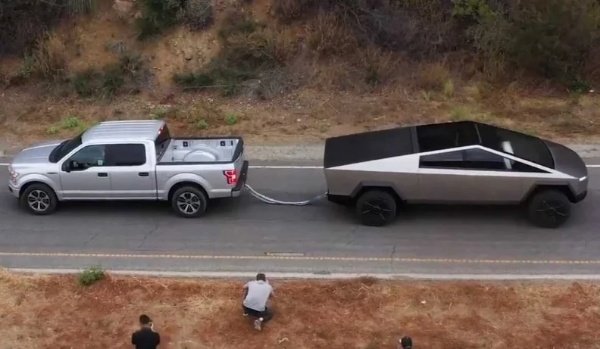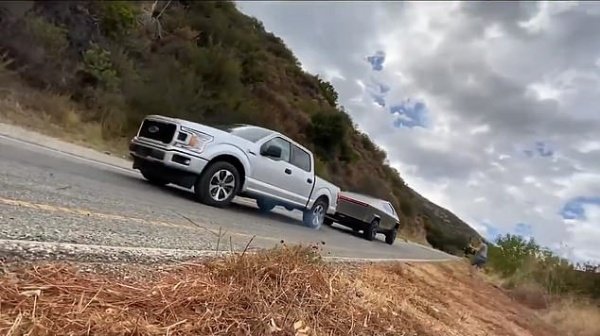 Critics around the world believes Tesla's test was unfair. The clip suggest Tesla paired its all-wheel drive Cybertruck against a two-wheel drive version of the F-150. Others factors that must be considered includes the curb weight and the tyre type.
At the unveiling of the Cybertruck, Musk said the new truck is "Better truck than an F150 and "faster than a Porsche 911."
Musk tried to showoff the Cybertruck's shatterproof glass windows but ended up cracking it. Despite the embarrassment, Tesla has now received over 200k pre-orders for the futuristic truck.
The Cybertruck will compete against Ford F-150, GM's Chevrolet Silverado and electric trucks like Rivian R1T and Bollinger B2. Click HERE to see how the Cybertruck compares to Ford's F-150.
The Ford F-150 is America's best selling pickup truck. Earlier this year, Ford showed off the electric prototype of the F-150 towing 10 double-decker rail cars stuffed with forty-two 2019-model year F-150 pickups — weighing more than 1 million pounds in total. For context, a Ford F-150 pickup truck can tow 13,200 pounds.