Czech Automaker Praga Launches A Street Legal, Track Focus Bohema Supercar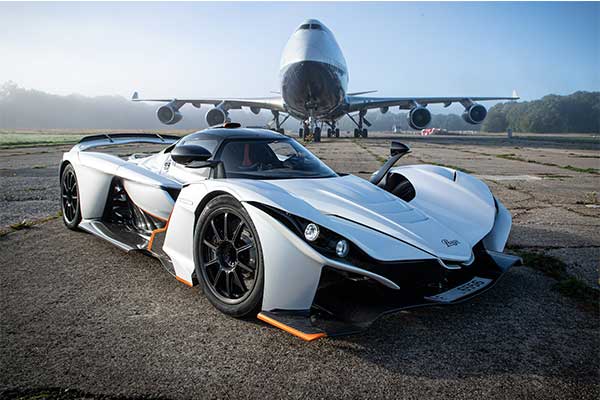 Praga is a 115-year-old Czech company that typically builds go-karts, race cars, and even airplanes. But now, it's getting into the track-focused, street-legal supercar business. Introducing the Praga Bohema, a nearly $1.3 million supercar.
Weighing in at under 1,000 kilograms, the two-seater Praga Bohema is meant to achieve extreme performance with the goal of achieving comparable lap times on the circuit on Pirelli road tires as the sharp GT3 circuit racing specials on race tires. At the same time, it will offer sufficient comfort and practicality when riding on the road. It is based on the R1R prototype introduced in 2015.
The Bohema, the name a reference to 115-year-old Praga's Czech roots, has been developed from scratch, though its engine is derived from the twin-turbo 3.8-liter V-6 from the Nissan GT-R. The engine in the Bohema has been breathed on by the U.K.'s Litchfield Engineering, with Praga's targeted output being 700 hp, or 100 hp more than the output of the GT-R Nismo. Titanium exhausts make the engine sound better, and the power is routed through a 6-speed Hewland sequential gearbox. Its robotic clutch gives it a semi-automatic mode, for more comfortable on-road cruising.
The car's cabin is also upholstered with relative lavishness and there is even 100 liters of luggage space in the car's flanks, packaged in a similar fashion to what Pagani does with the Hurayra. There's no infotainment screen. Instead, a few more buttons are on the center stack.
Praga intends to produce 89 units of the Bohema. The projected starting price for each of them is €1.28 million ($1.3 million at current exchange rates). The company claims final development is now underway, and it plans to build 10 examples of the hypercar in 2023. The first deliveries are supposed to begin in the latter part of that year.