BMW 3.0 CSL Unveiled As The Brand's Most Powerful Inline-6 Car Which Is Limited To 50 Models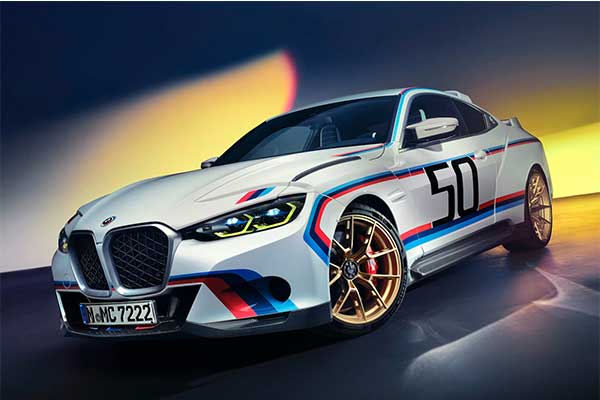 ---
As BMW marks 50 years of its M division, the German automaker has been churning out several special models but the icing on the cake is the unveiling of the 3.0 CSL which is the brand's most powerful inline-6 M performance engine ever made.
Based on the M4 and featuring a fully redesigned body inspired by the '70s original nicknamed the 'Batmobile', this special model will be limited to just 50 units with BMW making all 50 units within 3 months. Each 3.0 CSL will be produced at BMW's Dingolfing plant in Germany, where parts for Rolls-Royce cars are made.
Exterior-wise,  3.0 CSL bears the same racing livery as the rally hero on which it is based, with Alpine White paintwork and carbon racing stripes. Yellow headlights, meanwhile, nod to the BMW M4 GT3, winner of both 2022's driver and team DTM championships. Carbonfibre features throughout the car, which becomes the firm's first large series model to be fitted with a carbon roof, while the bonnet, boot lid, front and rear aprons, side sills, rear diffuser, and rear spoiler are all also made from the lightweight material.
Its fenders have also been upgraded to more closely resemble those on the original 3.0 CSL, while the large rear spoiler bolsters downforce and traction to the rear axle. BMW says the larger wheel arches make room for 20-inch wheels at the front and 21-inch wheels at the rear, wearing bespoke tires designed specifically for the 3.0 CSL.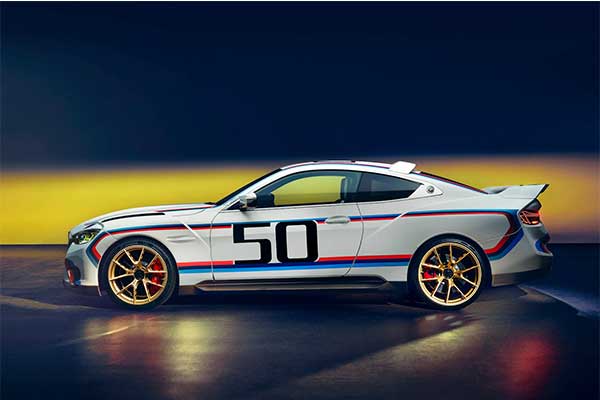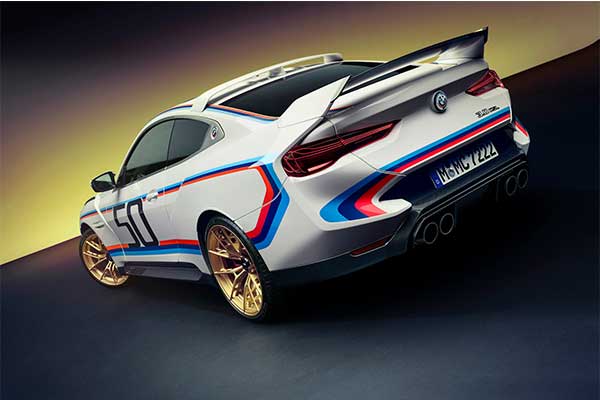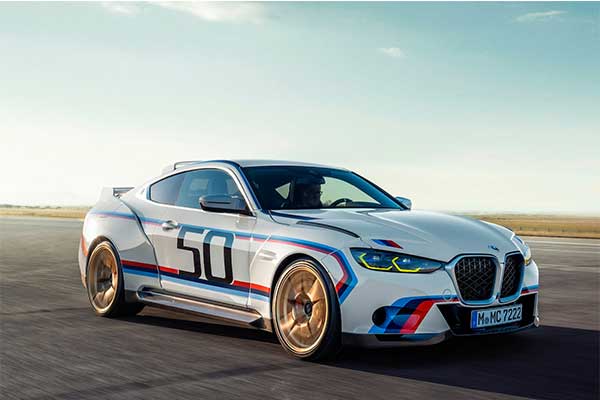 The interior is derived from the M3/M4 but here it is bathed in Black Alcantara upholstery and carbon fiber accents with a matte finish. The rear bench is gone, replaced by a storage compartment with dedicated space for two helmets. The standard M Carbon full bucket seats have the 3.0 CSL emblem engraved into aluminum plates below the headrest inserts, while the numbering of each unit is visible on the dashboard. For weight-saving reasons, BMW reduced the acoustic insulation and added CFRP trim in the door panels, although the digital cockpit is retained. Another special touch is the retro-flavored white gearshift knob of the manual gearbox.
And what all have been waiting for, the engine. The 3.0 CSL is powered by a twin-turbo 3.0-liter rated at 553 hp and 404 lb-ft making it the most powerful inline-6 BMW has ever made. Interestingly, the torque figure is actually down by a significant 74 lb-ft compared to the M4 Competition and M4 CSL. That's likely because the ultra-exclusive special edition uses a six-speed manual gearbox that can't handle the full torque. It is strictly an RWD vehicle.
On the price, this vehicle is worth $750,000 and rumors are flying around that they have been accounted for.