Nissan Launches "Very Limited Edition" 2022 GT-R T-Spec (Photos)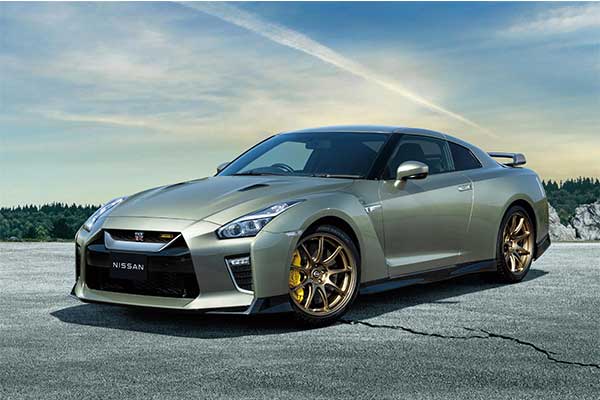 Nissan just launched a new entry for its 2021 GT-R lineup called the T-spec which is a limited model and will go on sale late this year.
While the T-spec soldiers on with the same 565 horsepower, 467 lb-ft twin-turbo 3.6-litre V6 that the GT-R has had since its 2017 update, the car does feature a number of upgrades to set it apart from the standard GT-R. For one, the front fenders are wider units last seen on the 2020 Track Edition. Behind them lurk brake air guides and carbon-ceramic rotors from the harder-core GT-R Nismo. A carbon-fibre rear spoiler rounds out the changes that would have any effect on performance.
In Japan, the Nissan GT-R T-Spec will be limited to only 100 units and the method of purchase is via ballot (voting system) whereas, in the US, the number of limited units is unknown as the model will be available during the winter season or early next year at most. The vehicle will be available in Midnight Purple and Millennium Jade colour options only.
The inside of the GT-R T-Spec comes with a special Mori Green interior option, with semi-aniline leather pearl suede accents, special badges and an Alcantara headliner. From the pictures, we'd say it looks a little classier, a little more old school sports car than anything we've seen from Nissan before. Every other thing in the interior remains unchanged