Dangote Refinery "World's Largest" Atmospheric Tower Leaves China For Lagos, Nigeria (Photos)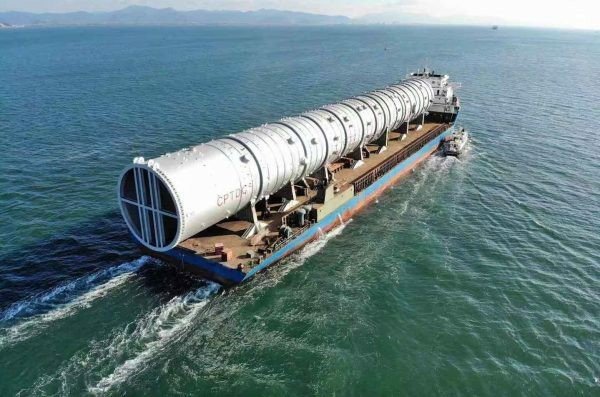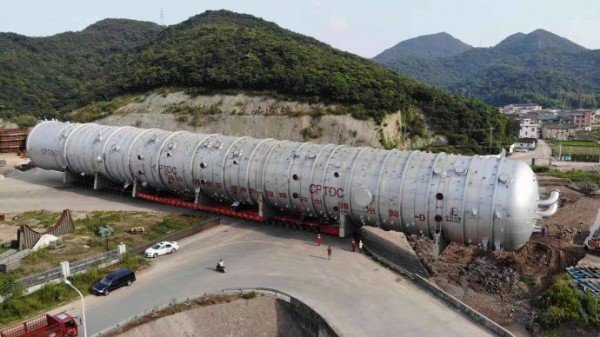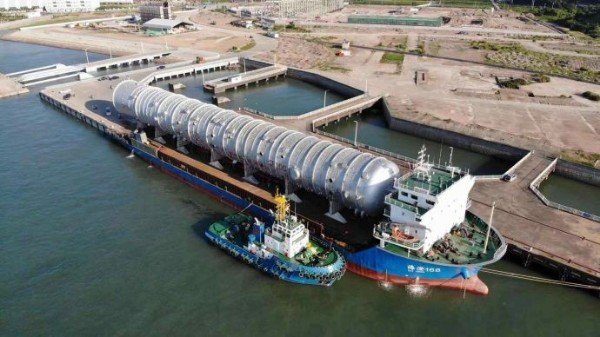 China's leading energy and chemical company, Sinopec, on Monday took to its Twitter handle to share photos of the World's largest atmospheric tower that the company built for Nigeria's Dangote Refinery.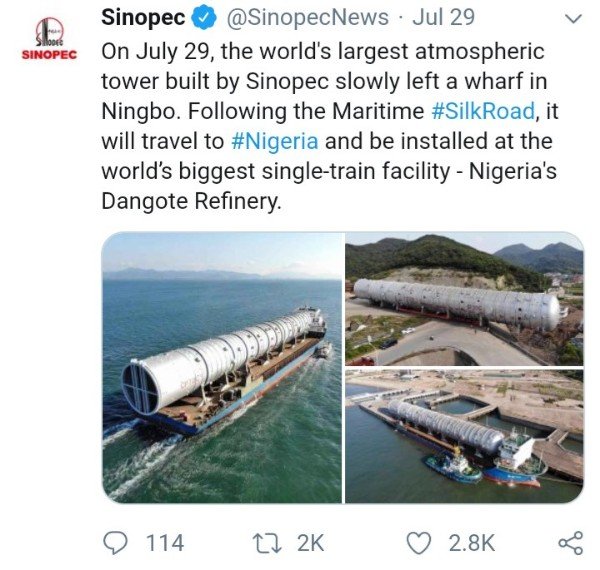 The company also revealed that the tower, which helps in processing heavy crude oils, has left its port in China and is currently on its way to Nigeria, where it will be installed at the world's biggest single-train facility, the 32.5 million tonnes per year Dangote Refinery in Lagos, Nigeria.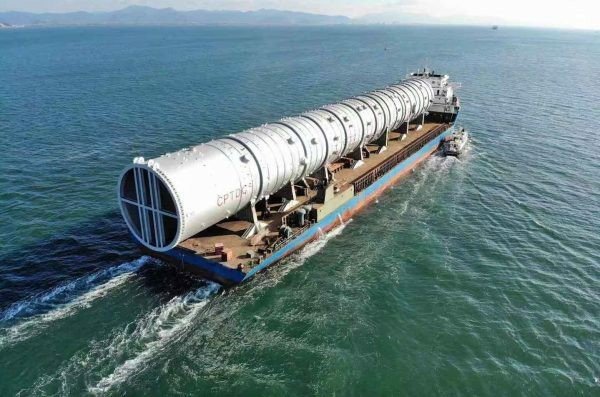 The $10 billion oil refinery and petrochemical complex, owned by Africa's wealthiest man, Aliko Dangote, is located at the Olokola Liquefied Natural Gas (OKLNG) Free Trade Zone in Lekki-Lagos.
The refinery is expected to produce 600,000 barrels of oil per day. It will also rake in $26.2 billion for Nigeria annually, according to Aliko Dangote.