Davido's Private Jet: See How Much It Costs to Own and Maintain a Challenger 605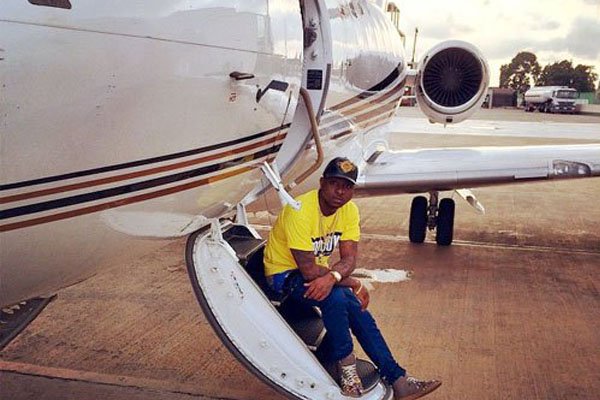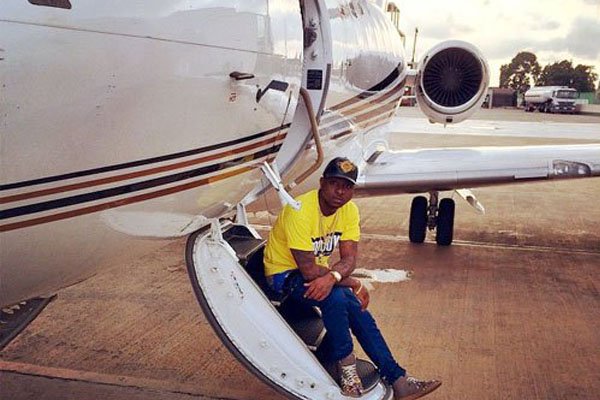 Buying a private jet no be beans. Even the super-wealthy cringe at the idea.
Some super-wealthy individuals, who actually might be able to afford one, do not consider it a wise financial decision.
Sean "P Diddy" Combs, the Forbes-listed hip-hop mogul, not too long ago admitted that he could not afford owning a complete private plane. Well, he does actually own a wing of a private jet. He co-owns it with someone else.
It was recently rumoured that mega-star Celine Dion's Bombardier BD 700 Global Express XRS was put up for sale, ostensibly, due to the high maintenance cost.
Now, back to the Davido's jet acquisition claim.
Until we see the aircraft "kororo" at MMIA, together with the documentation bearing his name, it remains just a rumour.
However, here are a few things you should know about how much it costs to own and maintain a Challenger 605.
To buy a brand new Bombardier Challenger 605 be ready to part with approximately $27m.
If you cannot afford a brand new one, you could settle for a tokunbo (used) one. A used vintage 605 goes for $15m.
The cost of flying a private jet depends on the number of hours it flies and the nautical miles it travels. For instance, if it travels 175,000 nautical miles and 423 hours per year, owners should anticipate variable expenses of $1,515,813 annually.
The greatest chunk of the expenses on a 605 is spent on fueling it. Actually, about 65% of the cost of operating a 605 it is spent on fueling it.
The cost of fueling a 605 is estimated at $2,346 per hour out of a total variable cost of $3,583 per hour.
The 605 is estimated to use 329 gallons of fuel per hour.
So, in a singe year, the total cost of ownership  of the Bombardier Challenger 605 is $3,481,595 including market depreciation of ($1,240,920) or $5,342,974 including book depreciation of $3,102,300. Both figures include fixed costs per year of $724,861.
Here is a summary of the cost involved in owning and maintaining a Challenger 605.
| | |
| --- | --- |
| Crew Salaries – Captain |  $138,000 |
| Crew Salaries – Co Pilot |  $95,000 |
| Crew Salaries – Flight Attendant |  $75,000 |
| Crew Salaries – Benefits |  $92,400 |
| Hangar – Typical |  $59,900 |
| Insurance – Hull |  $31,023 |
|  Insurance – Single Limit Liability |  $12,500 |
| Recurrent Training |  $66,800 |
| Aircraft Modernization |  $33,333 |
|  Navigation Chart Service |  $15,205 |
| Refurbishing |  $94,500 |
| Computer Maintenance Program |  $10,500 |
| Weather Service |  $700 |
| Total Fixed Cost per Year |  $724,861 |
Credit for some of the information: SherpaReport