Dodge Recall Over 130,000 Durango SUVs For Rear Spoilers Coming off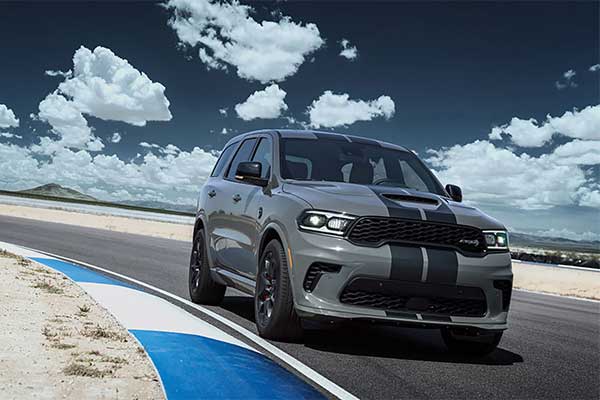 Dodge is recalling over 139,000 Durango SUVs from 2021 through 2023 model years because their rear spoilers may detach while the vehicle is in motion. This could cause a road hazard for other drivers.
Owners might recognize the situation by a strange noise when using the hatch, or the spoiler rattling when the vehicle's moving. In the worst case, wind at speed could wrench a loose spoiler off the Durango, causing a danger to other road users. Fiat Chrysler opened an investigation in January because Durango owners complained about rear spoilers that fell off while driving.
Dodge says it knows of no injuries or accidents related to the situation. The fix is a trip to the dealer to have the spoiler inspected and replaced if necessary. Letters to owners will begin going out on April 14. Dodge says that the issue is related to an assembly problem, rather than a faulty part.
The automaker already recalled just over 4,800 Durango SUVs in 2021 to fix a similar problem. The vehicles recalled are in addition to that earlier recall.
In documents provided to the National Highway Traffic Safety Administration (NHTSA), Dodge says it is aware of more than 60 incidents of spoilers detaching from vehicles, and that there have been no crashes or injuries related to this recall.