Dubai Billionaire's 15 Year Old Son Gets A N95m Louis Vuitton Ferrari (Photos)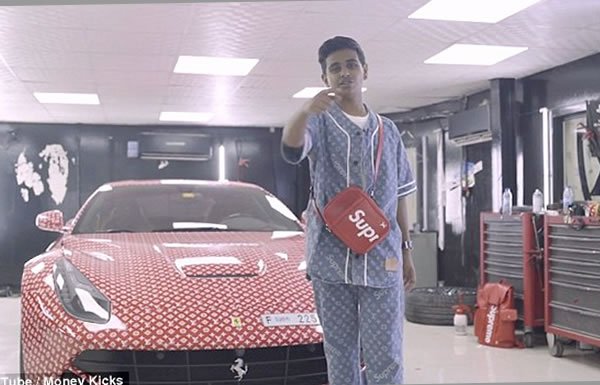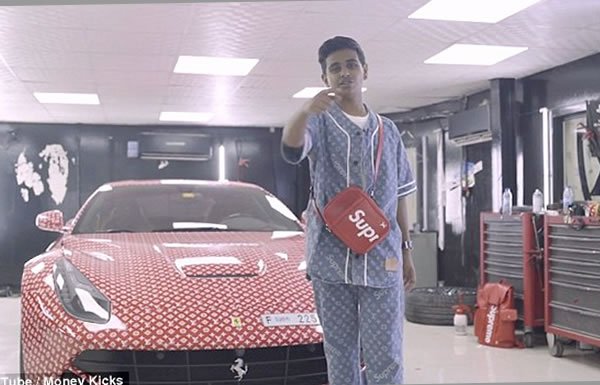 When you are the son of a Dubai construction mogul, a N95m Ferrari wrapped in Louis Vuitton print would seem like a normal gift even if you are not up to the driving age.
Rashed Saif Belhasa (AKA Money Kick) who is the son Saif Ahmed Belhasas has just gotten such gift and he took to social media to celebrate his new £200,000 toy. His own toy is a Ferrari F12 Berlinetta with a 6.3-litre V12 engine which he won't be able to drive for 3 years until he is 18.
The 15 years old has 659,000 followers on Instagram and 750,000 followers on Youtube. He also owns a $1million dollar trainer collection and a Yeezy-inspired Cadillac Escalade.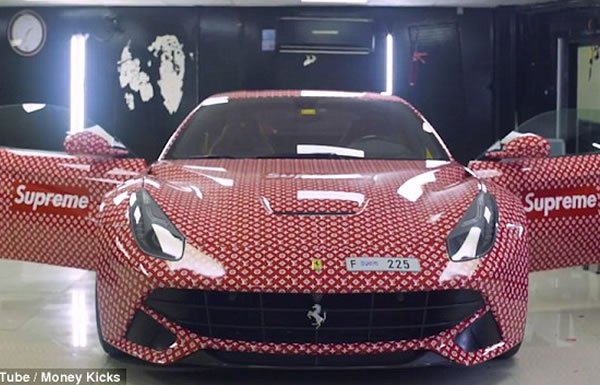 See Related Post : Would You Buy This Yellow Ferrari Sergio For N1.8 Billion? (Photos)
Also See: Buy and sell cars faster on Carmart NG