Dubai Is Building Sci-Fi Style Transport Pods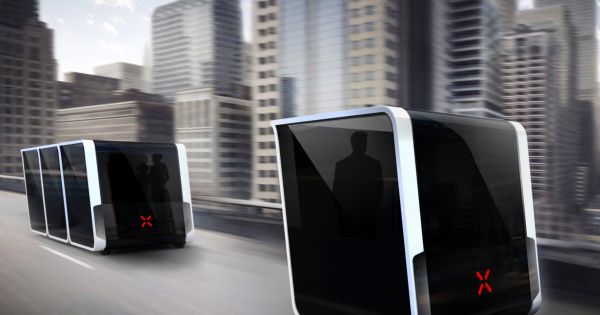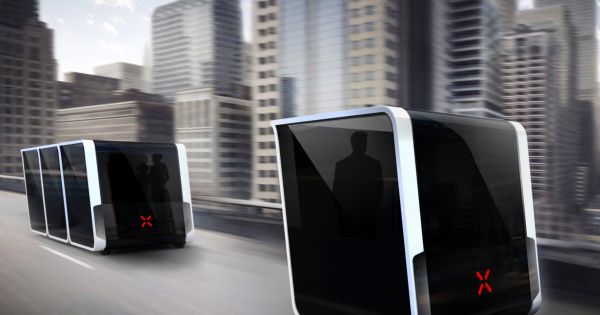 Visiting Dubai looks like stepping into the future. It's home to man-made islands, the world's first 3D printed office, and firefighters with jetpacks. Now the city wants residents to move around in sci-fi style too .Recently, they unveiled and tested two autonomous transport pods, each designed to transport up to six people.Its funny how Nigeria and Dubai share a common revenue generation source and they are miles away, thats a topic for another day.
At the end of February, Dubai's Roads and Transport Authority (RTA) featured these two pods attached to each other other and running around one of the city's main streets. Built in Italy by the U.S.-based company Next Future Transportation, the cube-shaped autonomous pods run on electricity, with a top speed of 80 k/h (about 50 mph).
These pods are part of the city's 2030 Dubai Future Accelerators program, with a goal of making 25 percent of daily transportation fully automated. In order to do this, the RTA will spend $410,000 (approx 148 Million Naira) for further research and development of the pods.
"The goal is to develop these two research vehicles," Khaled al-Awadhi, Automated Collection Systems director at the RTA, told Reuters. "These tests are aimed at developing the performance of these vehicles."
According to the RTA,the plan will be to initially deploy the pods on pre-programmed routes. Eventually, they would become accessible using a mobile app for home pickups, like a ride-hailing service(Uber, Taxify etc.).
Next Future's autonomous transport pods are just one of the latest transport technologies Dubai has been interested in. City officials have been working on a number of Hyperloop projects, including building a network that connects major cities.
Meanwhile, Dubai's other autonomous transportation efforts include testing a vertical take-off and landing (VTOL) ride-hailing service, as well as a driverless taxi service on land powered by Tesla Model S and X vehicles. Dubai also funded a startup working to perfect a technology that would allow driverless cars to "communicate" with each other, and with smart road infrastructure.
Dubai RTA authorities have not given an exact date as to when Next's autonomous cube pods will hit the roads. For now, officials have said they aim to iron out their plans for the pods by the end of 2018 or by early 2019.
Here is a video showing how it works