Dwayne "The Rock" Johnson Gifts His Stunt Double Of 17 Years Customised Ford F-150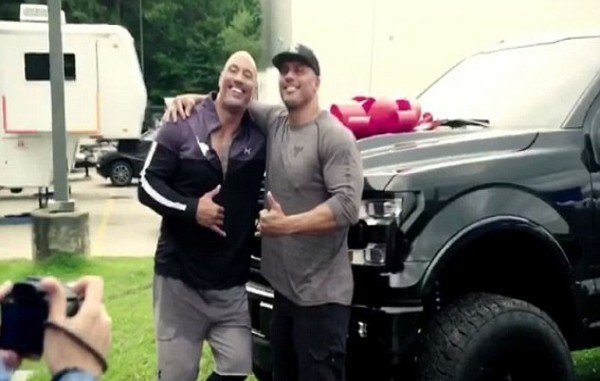 46-year-old Dwayne "The Rock"  Johnson brought his cousin and long-time stunt double ( starting with Johnson's appearance in The Scorpion King way back in 2002) Tanoai Reed to tears as he surprised him with a brand-new customised truck.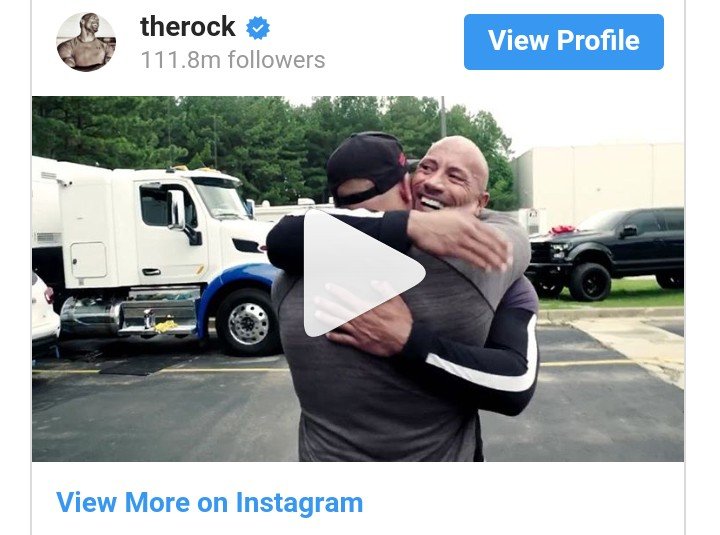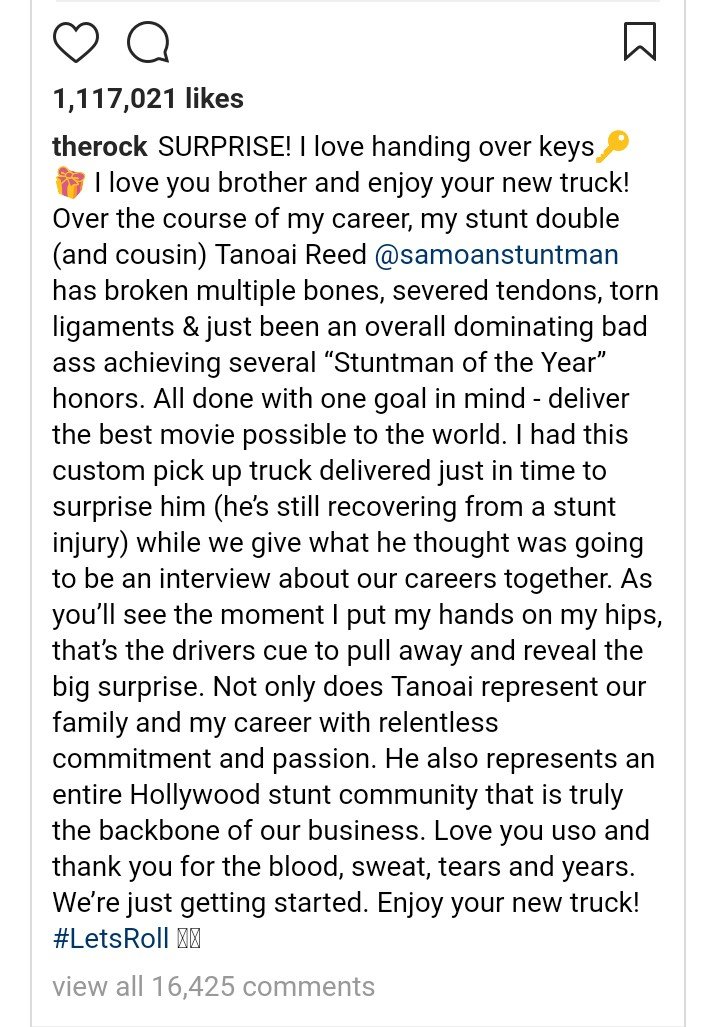 He shared the video of him revealing the surprise gift with his over 111 million followers on Monday thanking Tanoai Reed for 17 years of work .
The video started with The Rock saying :
"When I saw him, I was like, 'Oh, my God! Looks like my twin"
"The truth is, he's been an incredible partner and brother to me."
He then turned towards Reed and says:
"It's been an honor and I want to say from the bottom of my heart, I love you, I thank you, and enjoy your new truck."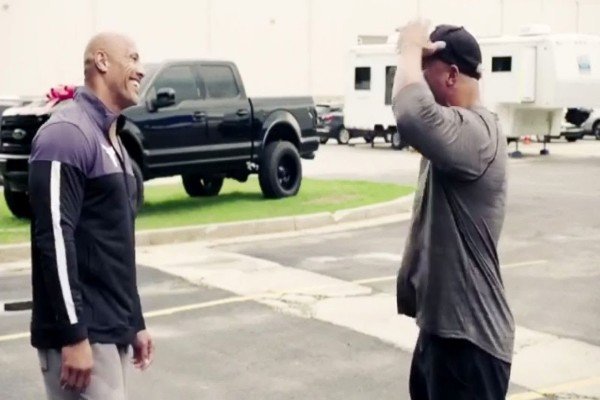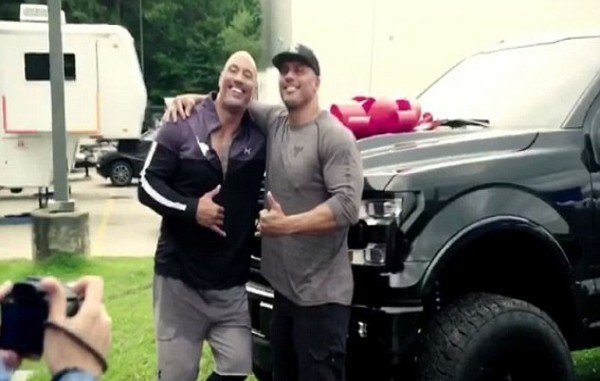 Those words were enough to bring stuntman Tanoai Reed to tears.
Johnson also revealed that Reed has suffered multiple broken bones, severed tendons and torn ligaments over the 17 years he's worked with him.
He said:
"Seventeen years of him giving his blood, his sweat. I mean, this is a small token of my appreciation" Johnson tells the camera"