Einride's Driverless Electric Truck Starts Deliveries On Swedish Public Road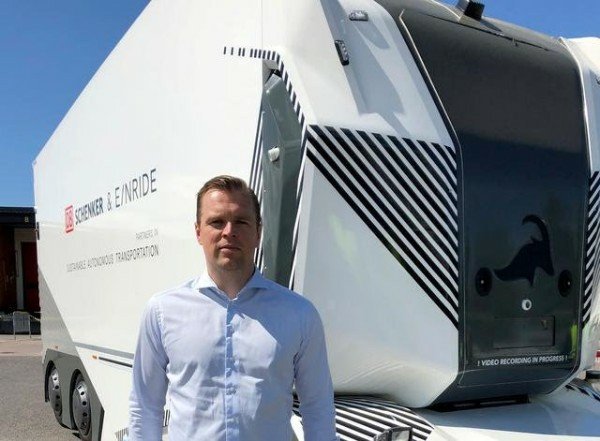 Einride's T-Pod, a cabin-less (no driver, steering wheel and seats) self-driving electric truck, has started making trial deliveries on a stretch of public road in Sweden.
Einride and customer DB Schenker are calling the trial deliveries,which is due to run until the end of 2020, the first of its kind on a public road in Sweden .Other companies completed their test runs on public roads with a backup driver inside the vehicle.
The 300 meters long route the truck will take several times a day from the warehouse to a freight terminal building includes five right-angle turns and a 100-meter stretch of road used by other trucks and vehicles.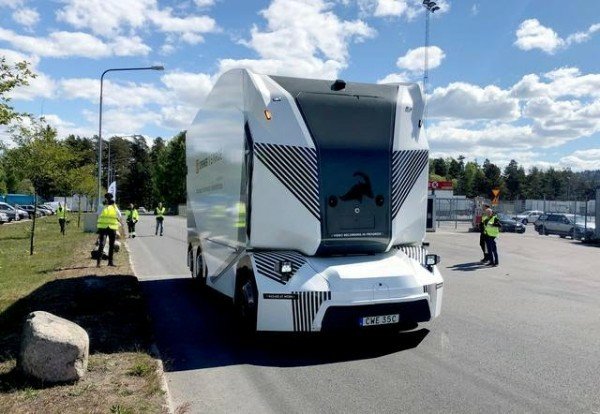 The 26-ton Level 4 self-driving T-Pod truck is supervised remotely by an operator who can take control if necessary. It drives itself using cameras, radars and 3D sensors that give 360-degree awareness of its surroundings.
It uses an autonomous driving platform made by NVIDIA (NVDA), and its systems are connected via a 5G network. It has a range of 200 kilometers (124 miles).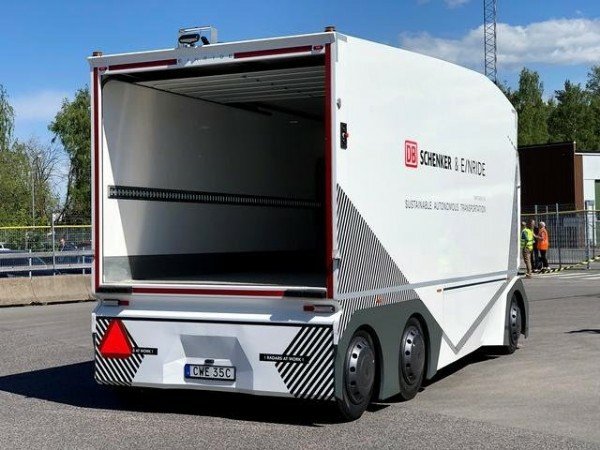 The 200 kilometers (124 miles) range truck can reach speeds of up to 85 kilometers per hour (53 miles per hour), but is only allowed to drive at 5 km per hour (3 miles per hour) during the trial.
Businesses around the world are getting excited about the prospect of driverless trucks due to the shortage of drivers. According to Transport Intelligence, Europe has over 150,000 unfilled truck driver positions.