EKSU 2018 Best Graduating Student Who Got N100 As Prize Acquires Toyota Camry(PHOTOS)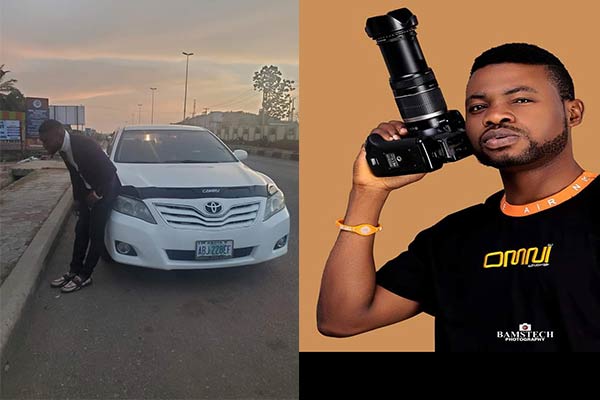 Ekiti State University (EKSU) 2018 Best graduating student who got N100 as gift from his school acquires exotic car for himself.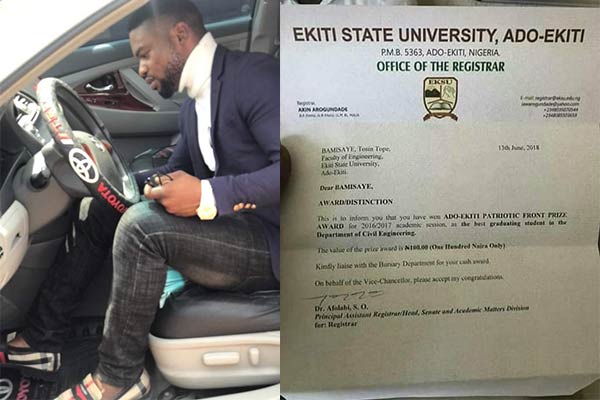 The 2018 best graduating student of Ekiti State University, (EKSU), Bamisaye Tosin Tope, who got #100 as cash prize has recorded success by acquiring a car for himself.
Bamisaye who graduated civil engineering department took to photography after bagging his first degree. This is traceable to unemployment that characterizes the country's labour market.
Meanwhile, Tosin did not allow the N100 cash prize he got from his school to deter him from envisioning  greater heights.
On Sunday, March 21, Bamisaye got himself a new car, something he was able to afford with the help of the photography business.
This feat by all sense has shown that one's success in life might not be dependent on the academic success in school. The man went renowned in 2018 after he graduated from Ekiti State University as the best student in civil engineering. He became newspaper highlights because the institution gave him a cash prize of N100.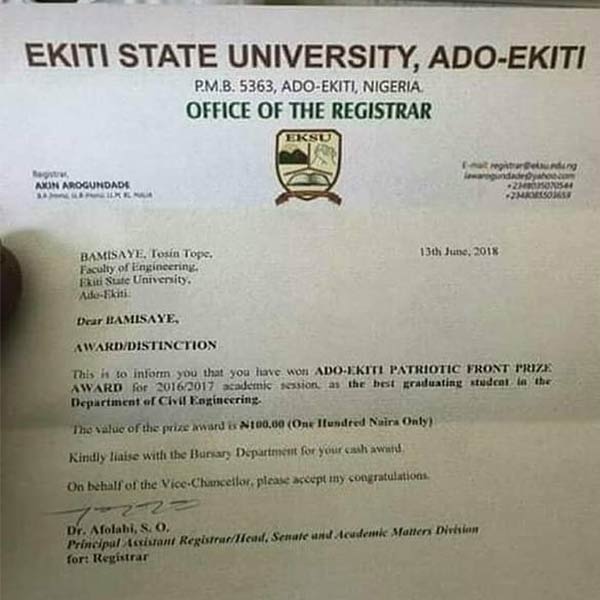 According to Elufowora Eluyemi Lateef, one of Tosin's colleagues noted that the university then said that the prize is not in the money but in what it represented.
They went ahead to say that since the institution of the award decades ago, the sponsor has not renewed the money. Seeing that there are other ways to better his life, the graduate fell in love with taking photos. He called the company Bamstech Photography.
However, on Sunday, March 21, EKSU best graduating student in 2018 got himself a clean white Toyota car. This is to reward his hard work as he dedicated the vehicle to God.