Electric Cars: UK Needs Millions More Charging Points, Says Car industry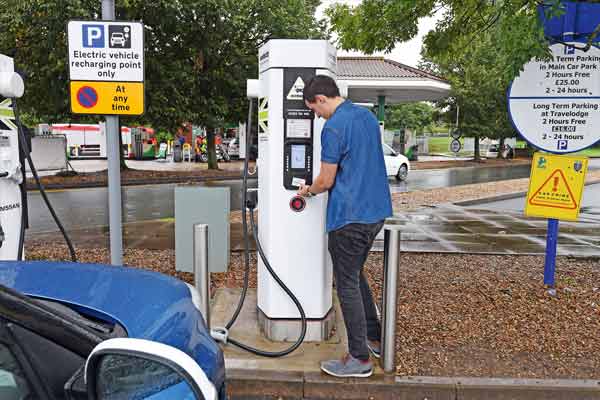 The United Kingdom needs millions more charging point to meet the demand for the charging of the growing number of Electric Vehicles (EVs).
This revelation was contained in a report, written for the Society of Motor Manufacturers and Traders (SMMT) by consultants Public First.
The report sets out a range of proposals that it claims would secure the future competitiveness of the automotive industry – a sector which it claims contributes £15bn to the UK economy, and employs around 180,000 people.
To meet demand for new electric cars, the report says, the government should commit to creating so-called gigafactories – giant battery-building plants – with a capacity of 60GW/h by 2030.
The SMMT's report, meanwhile, makes a number of other recommendations. It says there is a need for at least 2.3 million new charging points to be set up around the country by 2030.
This would, it suggests "ensure that all drivers – especially those without driveways – have the confidence to invest in the latest low emission technologies, investment that will not just support a healthy domestic market, but which will underpin mass market automotive manufacturing in the UK".
The sale of new cars powered only by petrol and diesel is due to be outlawed by 2030 in the UK, while hybrids will be banned five years later. Other European governments have also set targets for phasing out conventional vehicles.
A spokeswoman for the government said: "We are committed to ensuring the UK continues to be one of the best locations in the world for automotive manufacturing and are dedicated to securing gigafactories to support the auto sector's transition to electric vehicles.
"We continue to work closely with investors and vehicle manufacturers to progress plans to mass produce batteries in the UK."
She added that the UK already has more than 23,800 public charging points including 4,450 rapid devices – one of the largest networks of rapids in Europe.
"We are working closely with local authorities to rollout the electric vehicle revolution, with £1.3 billion investment for electric vehicle infrastructure which will support drivers across the country," she said.