Evangelist Whose Car Got Caught in Fire Escapes Death (Photos)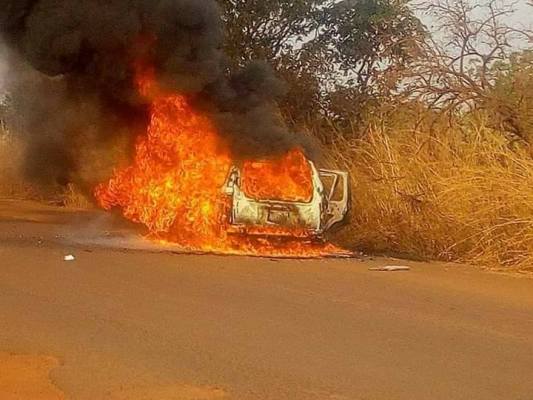 Evangelist Sunday Okafor was traveling for a program in Imo state in his Ford explorer SUV along other two other pastors on Friday, December 28th, before fire broke out from his seat.
The occupants of the car were able to escape before fire gulped up the whole vehicle. All effort made to quench the fire were to no avail.
The SUV was burnt to shreds beyond recognition as shown in the pictures.
After the incident, Evangelist Sunday Okafor said;
Please join me thank God for this deliverance from premature death. I was driving to a program today 28th.Dec.to Imo state with my ford Explorer jeep suddenly fire broke out my seat while driving with two of my pastors.
Thank God no life was lost. Divinity is on our side!