See How A Tesla Model 3 Is Assembled From Start To Finish In 48 Seconds
All-electric automaker,Tesla ,has released a rare 48 seconds footage from inside its Fremont factory showing a Model 3 being assembled from start to finish. In reality, it takes about 90 minutes and 40 steps to assemble the Model 3 from an empty body to a fully functional car.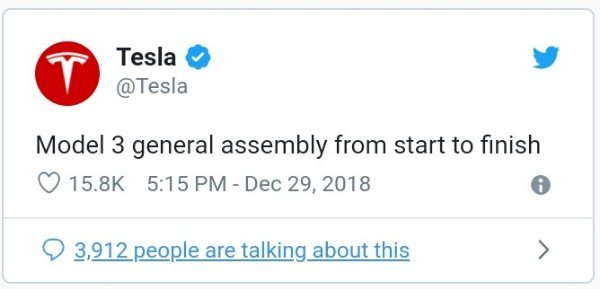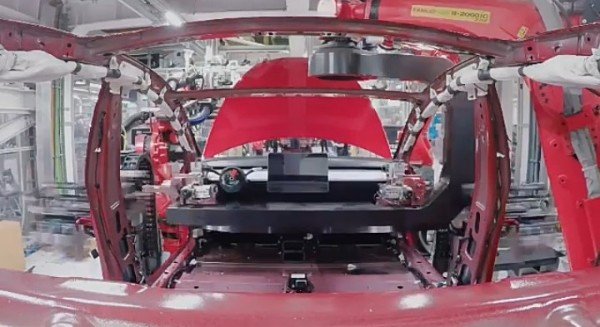 The best-selling all-electric car is fast becoming one of the best-selling sedans in America.The standard version ,which starts at ₦12.7m (35,000 USD), will give a drive range of 220 miles (350 km) while the long-range version has a range of about 310 mi (500 km).
Read : These Are The Safest Cars Of 2018
The 5 star safety rated Model 3 also come standard with the recommended car safety technologies such as forward collision warning systems, dynamic brake support, crash imminent braking and lane departure warning features.