Federal Government Approves $3.1 Billion For Automation Of Nigeria Customs Service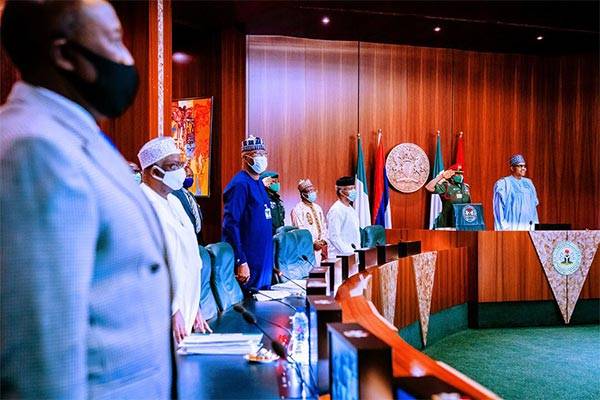 The Federal Executive Council (FEC) has approved $3.1 billion for the 'complete' automation of the Nigeria Customs Service (NCS).
The project is to enhance the agency's mode of operation using the application of information and technology in all its administration.
"The main objective of this project is to completely automate every aspect of the customs business.  Also, to institutionalize the use of emerging technologies that will enhance the statutory function of the Nigeria Customs Service."
"We will use them in the areas of revenue generation as well as trade facilitation. Enhancement of security will also maximize the scheme." the Minister of Finance and Budget Planning, Zainab Ahmed, told journalists in Abuja after the meeting.
Ms. Ahmed said sponsors will finance the project, and Messrs E. Customs HC Project Limited will deliver it. The sponsors will in return look over the investment in the concessionary period of 20 years. In the meantime, this investment has the potentials to generate up to $176 billion for the country.
"So this investment of $3.1 billion is broken down into capital investment of $1.2 million. Therefore, it would take the investors 36 months to execute the project in three phases. Also, $1.1 million is our projection of the operational cost over the 20-year period of the project implementation.
In her remarks on the economic benefit of the project, Ms. Ahmed was optimistic about non-oil sector generating abundant revenue. She noted that in the years to come, in terms of revenue, it will overtake the oil sector.
The Senate summoned NCS in June over the non-remittance of the surplus from its revenue every year by the agency.
Despite coronavirus, the agency recently disclosed it generated N573 billion between January and May as revenue. It projected N957 billion for the year.
The minister added that the analog systems in the airports will upgrade to digital. The transmission of weather reports will now be instant as against the current hourly practice.
During the meeting, FEC also reiterated the need for all Ministries, Departments, and Agencies (MDAs) to consult the Federal Government-owned Galaxy Backbone Limited before budgeting and all payments should go to the Treasury Single Account (TSA).