The 4 Zonal Headquarters Of Nigeria Customs Service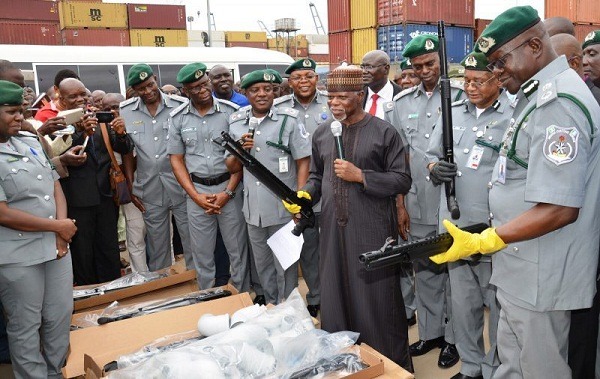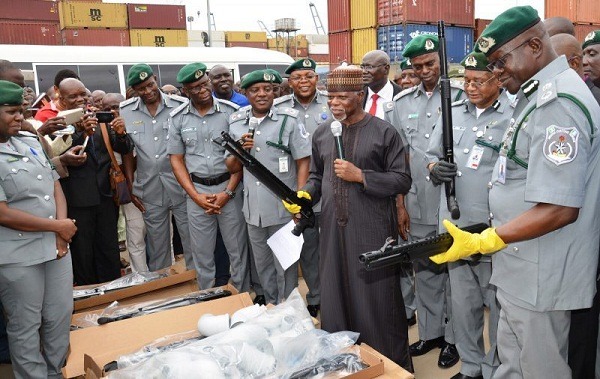 Nigeria Customs Service (NCS) is saddled with the responsibility of Collection of Revenue i.e. Import and Excise Duties, and Accounting for same. It is also responsible for the Prevention and suppression of smuggling.
They also assist in the enforcement of a wide range of import and export prohibitions and restrictions on behalf of a number of government agencies including the National Agency for Food and Drugs Administration and Control (NAFDAC) and the Standards Organization of Nigeria (SON).
There are presently four (4) zones nationwide. Each of the zones has some Commands under them. The head of a zone is an Assistant Comptroller-General also referred to as the Zonal coordinator.
The zones are as follows:
1. ZONE A
Location: Harvey Road, Yaba, Lagos
Telephone:01-4705576, 5821496
email: [email protected]
Area Commands: APAPA, MMIA, OGUN, OSUN/OYO, ONDO/ EKITI, TIN-CAN, LILYPOND, SEME, LAGOS IND. KLT
2. ZONE B
Location: Kaduna
Telephone:062-249423
email: [email protected]
Area Commands: KADUNA/ KATSINA, KANO/ JIGAWA, SOKOTO/ KEBBI/ ZAMFARA, KOGI/ KWARA/ NIGER, FCT
3. ZONE C
Location: Port/Harcourt
Telephone:084-2316691
email: [email protected]
Area Commands: ABIA/ IMO, ANAMBRA/ ENUGU/ EBONYI, PH I, ONNE, EDO /DELTA, CROSS RIVER /EPZ/ AKWA IBOM
4. ZONE D
Location: Bauchi
Telephone:077-542894
email: [email protected]
Area Commands: BAUCHI/ GOMBE, BORNO/ YOBE, ADAMAWA/ TARABA, BENUE/ PLATEAU/ NASARAWA