Ferrari Clocks 30 In China, Celebrates With Special One-Off Roma Coupe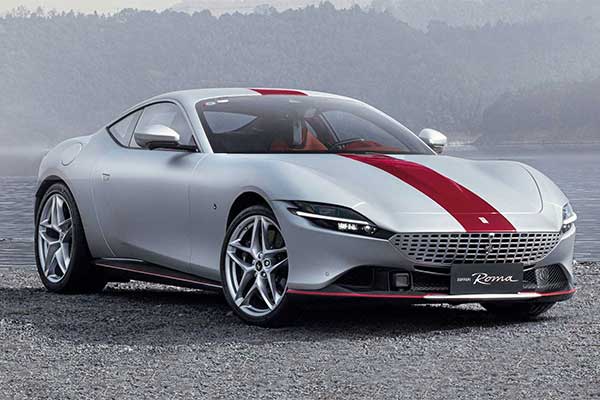 Ferrari is marking 30 years of presence in mainland China and to mark the date it launched a personalized and unique Ferrari Roma, inspired by Chinese culture.
This special anniversary model was produced with the collaboration of the Chinese designer Jiang Qiong'er (she is known for her work with roots in the subtlety, beauty, and heritage of Chinese culture) and the special configuration department 'Tailor Made', of the Italian brand, which allows you to customize the models from the Maranello house in taste, with almost infinite customization possibilities to meet very special requests.
The one-of-a-kind Ferrari Roma features attention-grabbing, contrasting colors: Sanusilver Matte and Rosso Magma Glossy. The latter pays homage to the traditional Chinese carmine red. Meanwhile, the stripes running along the body and through the interior are inspired by characteristic features from classical Ming Dynasty furniture.
Interior-wise, it is finished in red with silver stripes, contrasting the exterior, and features a gold plaque with the Chinese symbol for 30. That plaque is replicated in gold and jade on a key case that comes with the Roma. The case is painted a red and gold-spotted Boluo lacquer, which is a traditional technique that is known for its textured finish. The dedication plate plays jade against the gold because both materials are associated with good wishes and reverence.
In addition, the Chinese designer Jiang Qiong'er decided to include in this unique model a special series of accessories inspired by the appreciation of life's small pleasures, especially a set of four aroma diffusers, one for each season, in addition to a box of cigars, cashmere leaves and a tea set in a bamboo box. These accessories are discreetly stored in the glove compartment, central armrest, and luggage compartment.
Power still remains a 3.9-liter turbocharged V8 engine. It makes 612 hp that can get up to 62 mph (100 km/h) in just 3.4 seconds.