Ferrari Launches First Ever V6 Turbocharged Hybrid Sports Car In The 296 GTB (Photos)
After a series of V8s and V12s, Ferrari has entered into an unfamiliar territory in its engine department which is a V6. This is not an ordinary V6 engine as this engine is more powerful than any V8 Ferrari and a handful of V12s. Let us introduce the Ferrari 296 GTB, the brands 1st ever V6 hybrid sports car that unveiled today.
Many may be worried that since this is a V6 turbochared hybrid that it will be less powerful but the reverse is the case. The Ferrari 296 GTB uses a 2.9-liter 120-degree V6 gasoline engine which makes 654 hp, giving 218 hp per liter, which, says Ferrari, is the highest specific output of any production car on sale. Add in the electric motor and you've got combined total of 819 hp and 546 lb-ft of torque, making the 296 substantially more powerful than the 710 hp F8 Tributo, or 671 hp McLaren Artura hybrid.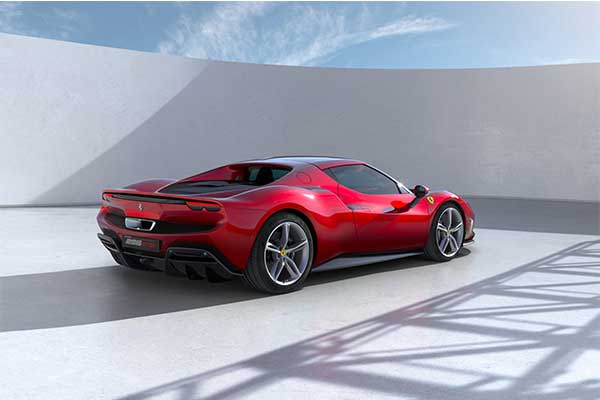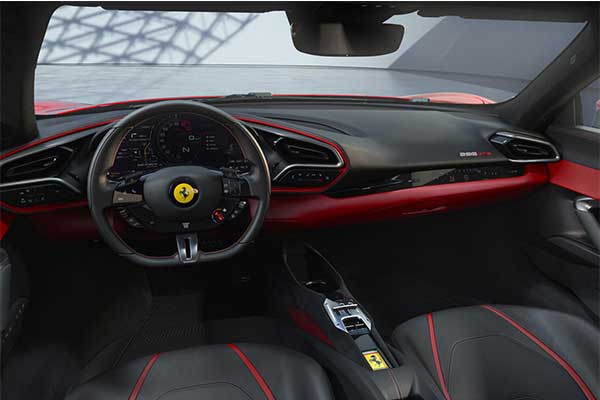 In terms of performance, the 296 GTB will reach 62 mph in 2.9 seconds, 124 mph in 7.3, and a top speed exceeding 330 km/h (205 mph). A top speed of 84 mph is achievable on electric power alone, and if you really want to, you can cover 15.5 miles on electric power alone. The specific 221 hp/l output is claimed by Ferrari to be a record for a production car. An 8-speed, dual-clutch automatic transmission already seen in the SF90 Stradale / Spider, Roma, and Portofino M is fitted to the 296 GTB. Ferrari has fitted the 296 GTB with a 7.45-kWh battery mounted under the floor, providing enough juice for a limited electric range of 16 miles (25 kilometres), which is three miles shy of the Artura's zero-emissions range.
The interior is similarly restrained, and very definitely driver focused, with no sign of the large console-mounted touchscreens fitted to most modern cars. The first examples will reach customers in Europe in early 2022.