Ferrari's Iconic 250 GT SWB Is Reborn With A Modern Touch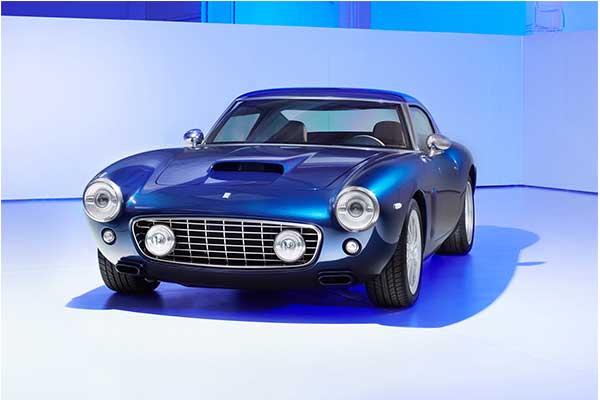 The 250 is Ferrari's most iconic car of the early 50s and 60s with a limited number of, you guessed it "250 units". It's difficult to find any as they are sold off at auctions for a ridiculous price.
That has changed as RML is "one of the world's leading high-performance automotive engineering companies" and is located near Northampton in the United Kingdom has made some models. One of their most recent projects is the so-called Short Wheelbase which is basically a heavily modernized version of the 250 GT SWB. In fact, it's more than just that, as aside from the original platform, the vehicle shares almost nothing with the rare Ferrari.
Based on the Ferrari 550 Maranello, the Short Wheelbase has a carbon composite body with soft curves and flowing surfaces. It's joined by a 250-inspired front end that features a classic "chip-cutter" grille as well as circular lighting units. The standout styling continues further back as the model sports a ram air hood, flush-mounted door handles, and functional side vents. They're joined by muscular rear haunches, stacked taillights, and a sporty four-tailpipe exhaust system that is "free-flowing" and "acoustically sonorous."
The donor 550 Maranello's 5.5-liter V-12 remains, with the stock 479 hp left unchanged. Yes, that's quite the extra serving of potency over a 1960s-era Ferrari, with RML promising a 0-60 mph time of 4.1 seconds and a top speed of over 185 mph. The engine is mated to a 6-speed manual with a gated shifter, and powers the rear wheels only. Speaking of the wheels, they're a custom 18-inch set wrapped in Pirelli P Zero Rosso tires.
No word of the pricing but expect it not to come cheap as only 30 models will be made and it takes 6 months to build from the ground up.