FG Assures Nigeria Automotive Manufacturers Association (NAMA) Of Protection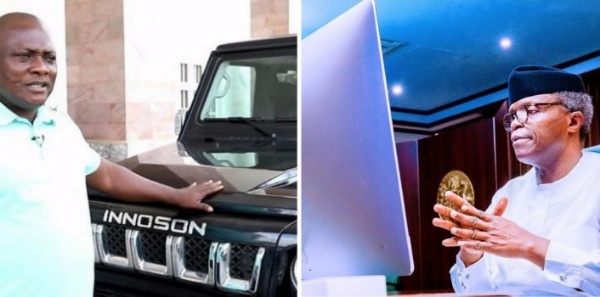 Amid low tariffs on foreign automobiles, Osinbajo assures Nigeria Automotive Manufacturers Association (NAMA) of FG's protection.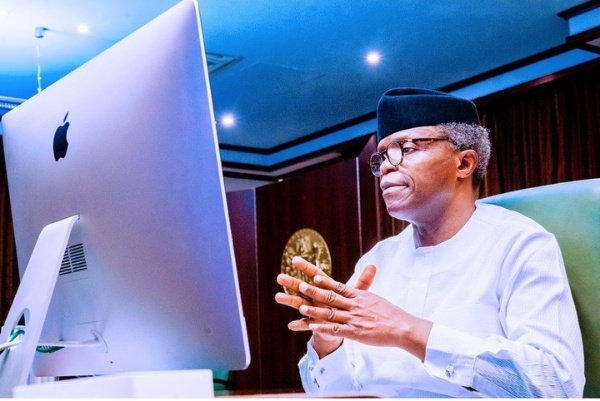 Vice President, Prof. Yemi Osinbajo has assured the Nigeria Automotive Manufacturers Association (NAMA) of Buhari-led federal government's protection.
He noted that maintaining high tariffs on automobiles will not enhance growth in the industry but rather facilitate shrinking of its resources.
Osinbajo disclosed this at an interactive session with some players in the industry. The Vice President stressed that:
"Government has the responsibility for ensuring the welfare of the people, everybody and every industry. And the Auto industry is important. I understand all the issues about how the auto industry contributes to macroeconomic growth, jobs and others."
Also present at the interaction with Osinbajo, are the Finance, Budget and National Planning Minister, Zainab Ahmed, and Industry, Trade and Investment Minister, Niyi Adebayo.
Osinbajo further noted that one of the ways the industry can be progressive is "to challenge itself and whatever support it requires from the government to be able to say, where is the Nigerian car that will be affordable to all and affordable to most people.
"You got to find a way of developing a local industry that will benefit the people. If that is not working then it may mean that it is not just an auto policy issue. I know there are many constraints to manufacturing, but we can make things work.
Explaining further, the Vice President said :
"I want us to take all these into account and see that we must work jointly, it is not just about protecting an industry, it is about protecting the economy, and protecting everybody.
"There are countries of the world that have the same parameters as we have. Still they are able to do much more for their people.
I think we should think along those terms, and not simply think about how this industry will maintain this relatively high tariff and for how long will this high tariff be maintained.
Is this the only way of sustaining the industry? I don't think so. You don't need 77 per cent tariff to ensure an industry grows, I don't think so."