Innoson Boss Says Duty Reduction On Imported Vehicle Will Put Local Automakers Out Of Business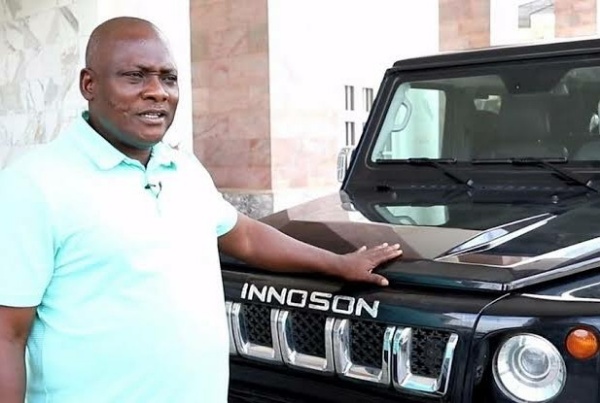 Innoson boss, Chief Innocent Chukwuma, says duty reduction on imported vehicles will run automakers out of business.
Chukwuma argued that a reduction in duties on imported vehicles would lead to massive importation of fully built up vehicles.
Chairman of Innoson Vehicle Manufacturing Company Limited (IVM), Innocent Chukwuma, says government's plan to reduce the import duties and levies on buses, tractors and other motor vehicles will run local automakers out of business.
Chief Chukwuma, who described the government's decision as shocking, said the move would lead to the forced closure of many auto plants in Nigeria as well and job losses in no time.
Recall that the Federal Executive Council (FEC) had last week approved a reduction of levy on motor vehicles for the transportation of persons from 35 per cent to five per cent.
Also approved was the reduction in duties on tractors from 35 percent to 10 as well as reduction of duties on motor vehicles for the transportation of goods from 35 percent to 10 percent.
According to the FG, the downward review of duties and levies as well as the introduction of "tax incentives" were intended to address the socio-economic problems arising from the COVID-19 pandemic and the recent hikes in the pump price of petrol and electricity tariff.
Innoson boss feared that the reduction will erase the gains so far made in the industry since the Auto Policy took effect in July 2014.
"With this kind of investment in very affordable vehicles built to suit the present motoring needs of the Nigerian masses, it is discouraging to hear that government is coming up with a policy that favours importation, rather than encouraging those making impact in the auto industry and the economy generally."
Chukwuma, whose plant was officially commissioned in 2010 disclosed he had invested billions of naira in the plant. He also cited similar huge investments by other genuine auto makers, including the new owners of PAN Nigeria, who recently committed to injecting about $150 million into the Kaduna factory.