Checkout Beautiful Aerial Photos Of The Lagos Rail Mass Transit Blue Line Rail (PHOTOS)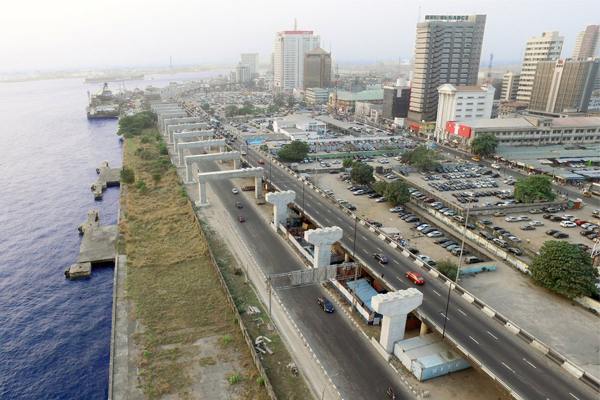 Lagos Rail Mass Transit is an urban rail system being developed and under construction in Lagos. The system is being managed by the Lagos Metropolitan Area Transport Authority (LAMATA). Lagos Blue Line
The railway equipment including electric power, signalling, rolling stock. It also include fare collection equipment. The equipment will be provided by the private sector under a Concession Contract.
LAMATA is responsible for policy direction, regulation, and infrastructure for the network.
The first section of the network, Phase I of the Blue Line, was originally planned to be completed in 2011. After many delays caused by funding shortfalls.
Below are beautiful aerial photos of the Lagos Rail Mass Transit Blue Line Rail.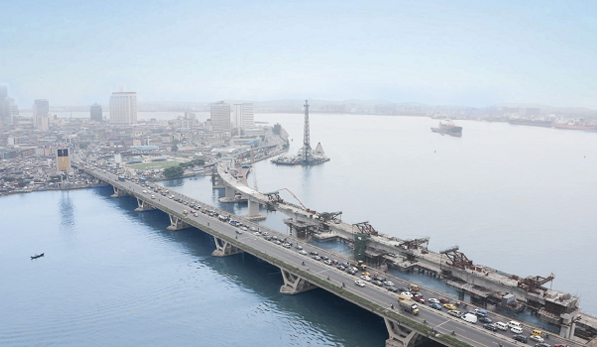 Upon completion, the Lagos Rail Mass Transit Blue Line Rail will ross a total distance of 27km. This is from #Marina to #Okokomaiko. 
It will have 11 stations and an end-to-end journey time of 35 minutes.
The entire Blue Line will operate over a secure and exclusive right-of-way. There will be no level crossings and no uncontrolled access by pedestrians or vehicles.
The route will run on the surface in the central reservation of the Lagos-Badagry Expressway. This will be between Igbo-Elerin Road (Okokomaiko) and Iganmu.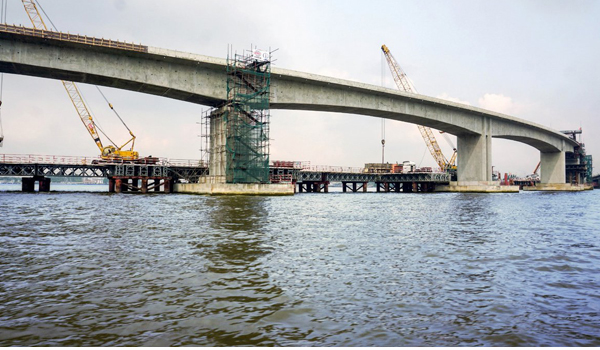 The Lagos Blue Line will pass the junction with Eric Moore Road, crossing just south of the National Theatre to Iddo, then south to Lagos Island with a terminal at Marina.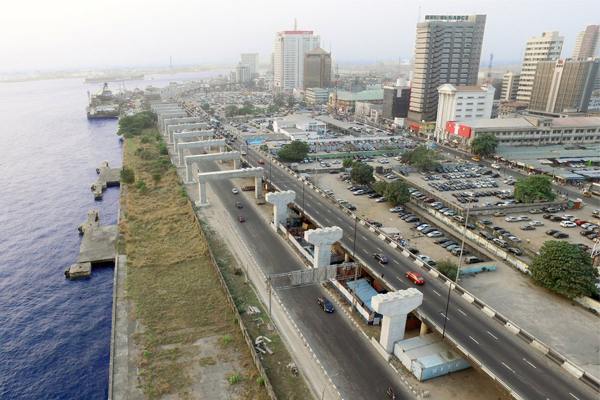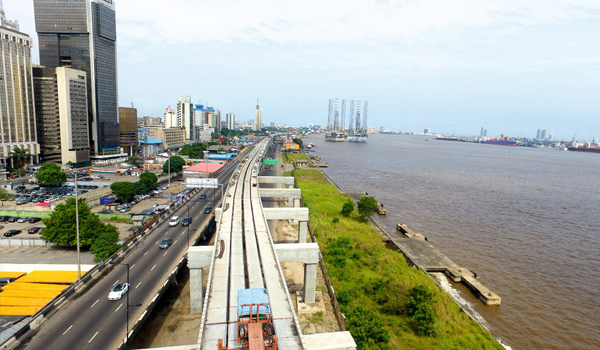 Photo Credit: @JohnCCECC