This Is The First Tesla Model S Shooting Brake And The World's Fastest Station Wagon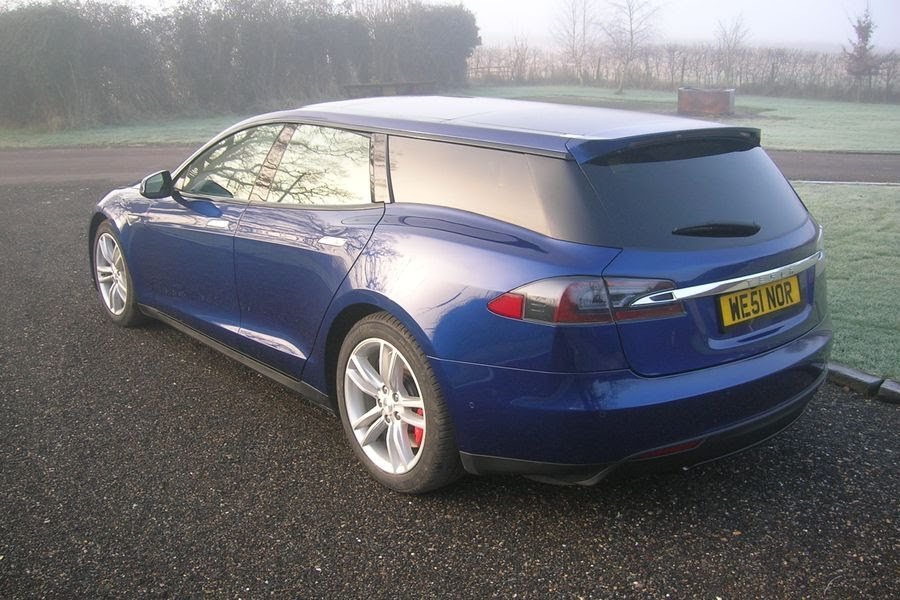 Shooting Brake simply means a station wagon or an Estate car and to date, Tesla has yet to make a foray into the shooting brake segment.
But now the world's first Tesla Model S Shooting Brake has been completed by Qwest, a specialist carbonfibre coachbuilder,after an owner wanted a car with the qualities of a Model S but with extra boot space to carry his dogs.
What takes into converting the Tesla Model S to a full-size electric shooting brake i.e station wagon? Lots of crafting, a lot of bonding, and carbon fiber.
The station wagon is built out of a Model S P90D.It's bigger and 14 kg lighter thanks to extensive use of carbon fiber in its custom-built tailgate, rear roof section and D-pillar.It remains connected to the Tesla network so it retains the digital systems of the regular Model S.
Performance is also said to be identical, with a 0-62 mph time of 2.8 seconds making it the fastest station wagon in the world, beating the Porsche Panamera Sport Turismo Turbo S E-Hybrid by 0.6 seconds.
The completed car will be shown to the public at the upcoming London Motor Show in May.Prices for the conversion start at £70,000 ($98,450) to complete, excluding the cost of the donor car.
What do you think ? ?