Fisker Alaska Electric Pickup Truck Makes Its Global Debut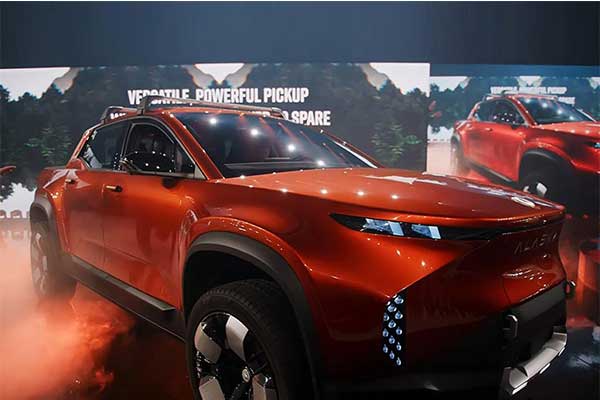 Fisker, the American EV manufacturer, has unveiled its latest creation, the Alaska electric pickup, at the 2023 Product Vision event. This all-new, battery-powered dual-cab 4×4 truck is set to hit the production line in the first quarter of 2025, and it's already making waves. The company was founded by Henrik Fisker, a Danish-American automotive designer who has previously worked with Aston Martin and BMW. His design philosophy is clearly reflected in the sleek and modern aesthetics of Fisker's EV line-up.
Rather than going toe-to-toe with full-size electric trucks like the Rivian R1T and Ford F-150 Lighting, Fisker's Alaska is setting its sights on the compact, car-based Ford Maverick and Hyundai Santa Cruz. Alaska is built on a new platform named the 'FT31', which is essentially a stretched version of the Fisker Ocean electric SUV's architecture.
Company CEO and designer, Henrik Fisker, explained the company's decision to avoid the full-size pickup market. He noted that while there are some fantastic full-sized pickup trucks out there, Fisker wanted to create a vehicle that catered to the everyday needs of drivers. Alaska is designed to be a versatile vehicle, perfect for school runs, shopping trips, and daily commutes while still maintaining the functionality and efficiency of a pickup truck.
Alaska is not just about practicality, though. Fisker promises dynamic handling and responsive performance from this pickup, which he claims will be the world's most sustainable and lightest electric truck once it hits production. While final details are yet to be confirmed, Fisker anticipates a cruising range of between 370 km and 547 km, depending on the variant. The related Ocean SUV line-up suggests that outputs of between 205-418 kW are very much possible, thanks to single- and dual-motor powertrains.
One of Alaska's standout features is the 'Houdini' boot. This innovative design allows for an extended cargo bed's effective load length, from around 1.37 to almost 2.3m, when the split/folding rear seats are stowed. Drop the powered tailgate, and the load space expands out to more than 2.9m, outdoing many full-size offerings in terms of outright load length.