Fisker Set To Enter The Pickup Truck World With The Alaska As Images Have Been Teased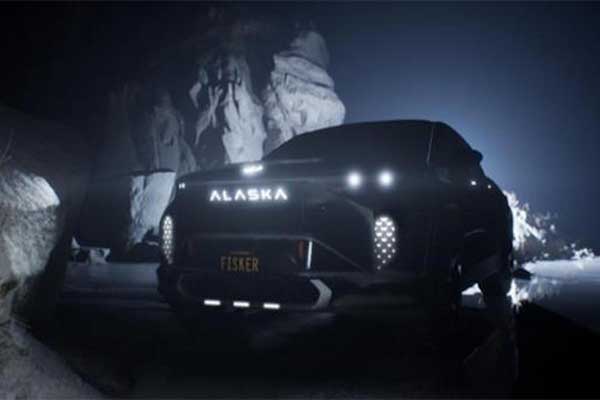 Fisker is on a roll and is broadening its horizons. After tickling the electric vehicle market with the introduction of its Ocean SUV, the company now confirms its foray into the electric pickup truck industry. CEO Henrik Fisker promises an experience tantamount to what Ferrari would offer, should the Italian luxury sports car manufacturer venture into pickup trucks – well, that's one way to get our attention.
The vehicle, once rumored under the pseudonym 'Alaska program,' is now confirmed, marking an interesting addition to the growing line-up of electric pickup trucks. Names like Rivian, Ford, GM, and the ever-intriguing Tesla Cybertruck are already making waves in this segment. Amidst these already blooming ventures, Fisker's entry looks promising as it targets the swelling premium pickup market, especially in the U.S.
Sustainability is at the core of Fisker's goals, and the yet-to-be-named pickup truck plans to carry that forward, leveraging innovative sustainable (in plain English – recycled) materials. The aim is to build the most eco-friendly truck out there, in line with the Ocean SUV, which flaunted the tagline "world's most sustainable car.
The company's commitment to practicality is equally impressive. The Fisker Ocean made headlines with its unique drop-down rear window, facilitating transportation of extra-long items. Borrowing a leaf from this innovative feature, the upcoming pickup is expected to implement similar creativity, promising novel solutions to carrying long loads. What these solutions will exactly look like remains shrouded in excitement and anticipation.
In terms of dimensions, the truck will likely resonate with the proportions of the Rivian R1T, featuring a spacious double cab and a 4.5-foot-long pickup bed. This compact sizing deviates from traditional pickup trucks, including Ford's F-150 Lightning and Tesla's Cybertruck. Yet, the company is brimming with enthusiasm about the ingenious features planned to maximize the truck's practicality.