Ford Gives The Mustang A "California Special" Edition Model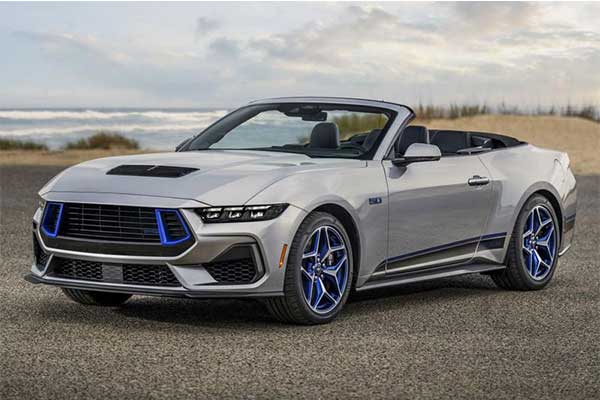 The Ford Mustang has appeared in numerous forms and versions in its many years of life, so Ford can endlessly draw on a past full of 'special editions'. That's what the brand does: this is the latest Mustang as a historically responsible 'California Special'.
The first Mustang with the addition 'California Special', also abbreviated as CS, appeared in 1968. California Specials have also appeared regularly in more recent times and are now again based on the very latest Mustang. This time, Ford is tackling Californian matters in a special way because we have not seen the striking blue accents before. We find them on the wheels, in the grille, on the badges all around, and in the form of a stripe on the side, all in sharp contrast with the subdued gray body. The Mustang is a GT, so from under the hood, you can hear the equally historically sound sound of a 5.0 V8.
The interior of the Ford Mustang GT/CS also stands out with blue details. The seats are wrapped in black and blue leather, the stitching is blue, and, of course, there are special nameplates here too. The California Special package can be ordered in the US for just under 2,000 dollars, and then you can decide for yourself whether you order your special Mustang as a coupe or as a convertible. That's okay, but come on, do you want to drive something other than a convertible on that Pacific Coast Highway?