Mercedes-Benz Teases Yet Again The Forthcoming EQG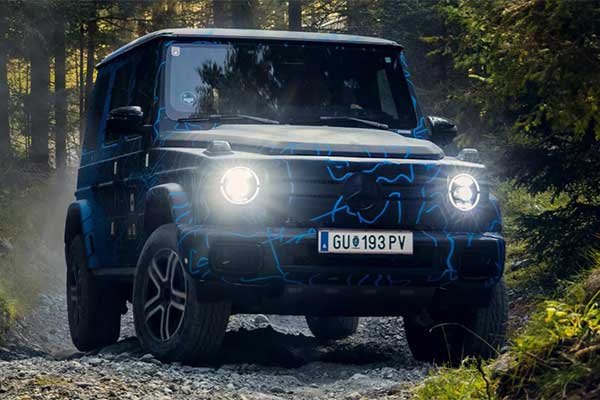 Among the most anticipated entries into the automotive landscape that is witnessing a transformative EV era, is the electric 2025 Mercedes G-Class. The yet-to-be-named EQG is a vehicle that promises to redefine luxury EVs while maintaining the iconic status of its G-Class lineage. That is a lot of lineage to live up to and Mercedes is taking its sweet time to – hopefully, ensure the end product exceeds expectations.
The EQG (is that what Mercedes will call it?) stands as Mercedes' ambitious endeavor to electrify one of its most iconic models, the G-Class. Known for its luxurious appeal and off-road prowess, the G-Class has been a symbol of automotive excellence. The EQG is set to continue this legacy, but with a significant twist: it's going electric.
At first glance, the EQG retains the classic G-Class silhouette, a strategic move by Mercedes to preserve the vehicle's iconic design. However, closer inspection reveals nuanced changes. The vehicle sports a square 'spare tire carrier,' which in reality serves as a lockable box, echoing the design cues of the EQG concept. Additionally, the EQG will feature aerodynamic design elements such as specialized wheels and slight modifications to the rear fender flares.
The EQG's interior is also expected to undergo a significant revamp. It is anticipated to include a new steering wheel, a redesigned center console, and updated switchgear. Unique to the EQG will be the inclusion of a G-Turn button, enabling the vehicle to perform impressive 'tank turns.'
More information will be made known on the launch date, so till then, enjoy the photos below….