Ford launches Track-Only GT Mk IV With A Larger Engine And A $1.7 Million Price Tag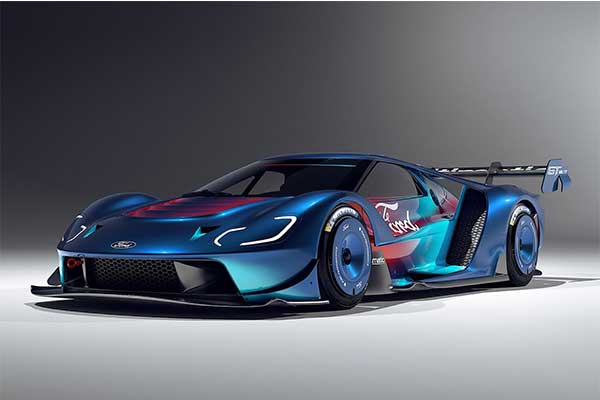 Ford has just revealed yet another special edition based on the GT supercar, but this one is particularly noteworthy as it's a track-only monster with a new engine developing "more than 800 horsepower." Developed by Ford Performance and Multimatic, the 2023 Ford GT Mk IV comes with a unique body, powertrain, and suspension.
Starting with the exterior, the 2023 Ford GT Mk IV is instantly recognizable as a GT but features a fully redesigned carbon fiber body with a longer wheelbase and a long-tail configuration. The largest portion of the LED headlights is body-colored, the lower nose has NACA-style vents, the wider fenders allow more room for cooling intakes, the alloy wheels have aerodynamic covers, and the aero components are a lot more prominent than in previous iterations.
Other features include a carbon fiber roof scoop, front canards, and a giant splitter that could double as a snow plow. The side air intakes seem larger, presumably because the uprated engine needs more cooling.
The GT Mk IV also gets a beefier twin-turbo V6. It has a larger displacement (which Ford did not share, unfortunately) and will make more than 800 horsepower. That should be at least 100 more than the GT Mk II had.
Ford also says it has bestowed a "racing transmission" and updated suspension to the Mk IV, but it didn't go into any detail about what distinguished those parts from the Mk II, regular GT, or even the GT race cars. It didn't say anything about the exact weight of the car, either. Hopefully, there will be more details in the future.
It will be limited to 67 units and only approved clients will be allowed to hand over the $1.7 million starting price, with Ford planning to make buyer selections in the first quarter of 2023 and deliveries in the late spring.